This is an archived article and the information in the article may be outdated. Please look at the time stamp on the story to see when it was last updated.
OKLAHOMA CITY – One woman is dead and a man is recovering after a stabbing that occurred this weekend.
Around 7 p.m. on Sunday, police say a man walked up to a car parked on N.W. 27th St. near the Broadway Extension and stabbed the female driver.
They say a passenger in the car, 47-year-old Allen Galbreath, got out to help and was attacked by the suspect.
The woman, 34-year-old Elizabeth Nelson, sped off and ended up at a gas station near N.W. 23rd St. and Robinson.
She was taken to the hospital, where she later died.
An off-duty Choctaw police officer heard the screaming and witnessed the suspect stabbing the Galbreath.
The officer ordered the man to drop the weapon and pinned him on the ground until Oklahoma City police arrived.
Galbreath is expected to recover.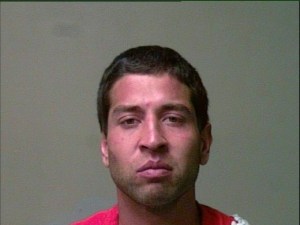 Authorities arrested 28-year-old Steven Rivera for first-degree murder and assault with a deadly weapon.