This is an archived article and the information in the article may be outdated. Please look at the time stamp on the story to see when it was last updated.
OKLAHOMA CITY - When Oklahoma City officers put on the uniform every day, they agree to serve and protect our citizens.
However, that pledge took a couple of officers to an unexpected place on Wednesday.
Initially, crews with the Oklahoma City Housing Authority were called to a vehicle floating in a storm drain near S.E. 15th St. and High.
That is when they spotted something unusual beneath the vehicle.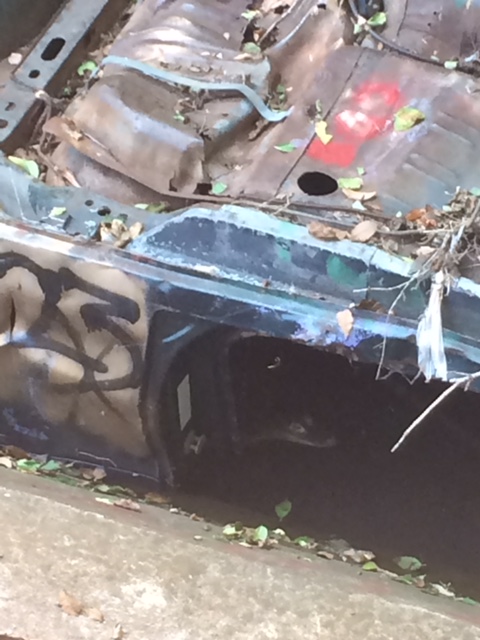 "They found the alligator while they were in there, and contacted us," said Jon Gary, with Oklahoma City Animal Welfare.
A post on the Oklahoma City Police Department's Facebook page shows two officers catching the creature.
How the gator got there though is a mystery. The abandoned truck lies in a storm drain, behind the Southern Temple Baptist Church.
It's definitely off the beaten path, but Pastor Lynn Turner knew just where to go.
"Couple weeks ago, we had a bible club here," said Turner. "That's when I found the car."
There's no telling how long the gator's been hiding nearby, but Lynn says the storm drain is truly a home away from the swamp.
"This is an absolutely perfect spot for alligators," explained Turner.
Late in the afternoon, the gator was moved to OKC Animal Welfare, and then taken west by game wardens.
"I'm actually from western Oklahoma," said Jeff Headrick, Game Warden Supervisor. "So I'm gonna take it back with me out there."
From there, Wardens will decide where the gator goes next.
The animal is believed to be someone's pet. However, owning an alligator is illegal in Oklahoma City.
"That's a classic example of why wildlife don't make good pets," said Headrick.
"If anyone's lost an alligator, hey let them know....it got loose," said Turner.
See a mistake? Report a typo here.