This is an archived article and the information in the article may be outdated. Please look at the time stamp on the story to see when it was last updated.
CHICKASHA, Okla. – A group of police officers are being honored after they saved a man's life last month.
The Chickasha Police Department announced that it is presenting 'Life Saving Awards' to Officer Derek Hunt, Reserve Capt. Jerry Atkinson and Officer Ryan Rahlf.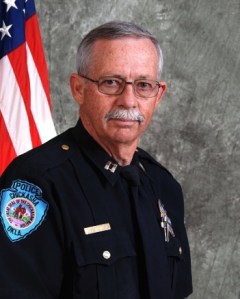 Last month, the police were called to a possible suicidal man.
When they arrived, they found a man standing on a table, threatening to hang himself.
Officers broke the door open and were able to see the man with a rope around his neck, hanging from a ceiling fan.
Atkinson and Rahlf held the man up while Hunt cut him down.
Chief Eddie Adamson, with the Chickasha Police Department, said, "The only reason this person is alive today is due to the professionalism and caring actions of these officers."