This is an archived article and the information in the article may be outdated. Please look at the time stamp on the story to see when it was last updated.
OKLAHOMA CITY - Authorities have identified the victim who was killed after being shot at an apartment complex and involved in a high-speed wreck.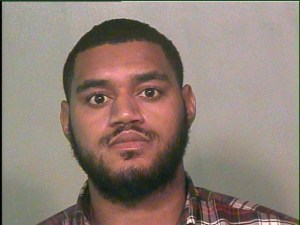 The Oklahoma City Police Department was called to a shooting and car crash at I-240 and S.Walker around 3 p.m. Tuesday.
Investigators found 24-year-old Justin Lamont Williams, who was pronounced dead at the scene.
Officials believe Williams was shot in the parking lot of the Windsong Village Apartments, located in the 7000 block of S. Walker.
After he was shot, officers say Williams drove south on Walker before crashing into a pickup truck.
Witnesses say the victim hit the back of a truck at a fairly high rate of speed.
According to family members, the driver of the truck, who is handicapped, is okay.
Authorities shut down the westbound off-ramp at I-240 and S. Walker Ave. while they investigated the shooting.
So far, no arrests have been made in the case.
If you have any information on the crime, call the Homicide Tip-Line at (405) 297-1200.