This is an archived article and the information in the article may be outdated. Please look at the time stamp on the story to see when it was last updated.
OKLAHOMA CITY – Officials said a body discovered at a landfill in northeast Oklahoma City may be that of a missing teen.
On Feb. 2, police said they were made aware of a missing female teenager.
She had reportedly been missing for a while.
"We believe she may have been missing for a year or longer," said Oklahoma City Police MSgt. Gary Knight. "We only received word on it about a week ago, and this happened quite a while back, so it's not a new case."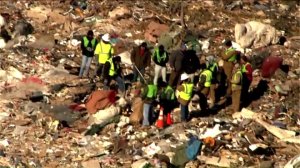 Yesterday, authorities said they received information about the teen that led them to a public landfill in the 2600 block of N. Midwest Blvd.
This morning, the Oklahoma City Police Department confirmed they found human remains at the landfill, which proved to be a tough task.
"It makes it awful difficult sometimes to find evidence," Knight said. "We're very fortunate that we were able to find the remains out there today but, when you're talking about a landfill, you're talking about a vast area that's literally loaded with peoples' trash."
The State Medical Examiner will determine if the human remains belong to the missing teen.
The ME will also determine the cause of death.
As of now, police said the case is being investigated as a suspicious death, though Knight said his team will continue the investigation as if it were a homicide, until the ME rules otherwise.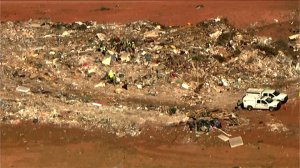 However, they believe the missing person case may be related to the human remains that were found.
Anyone with information is asked to call the homicide tip-line at 405-297-1200.
Authorities have not released any other information at this time.
Yesterday, police were searching a different area of the landfill but were unable to locate a body.
Below, you can hear Knight talk about the investigation: