This is an archived article and the information in the article may be outdated. Please look at the time stamp on the story to see when it was last updated.
OKLAHOMA CITY – Authorities are investigating after 'concerning' items were found in a vacant house that was on fire.
Just before 11 a.m. on Friday, Oklahoma City firefighters were called to a house fire in the 2300 block of N.W. 32nd St.
Investigators say the house was engulfed in flames when they arrived on the scene, but they were able to put the fire out quickly.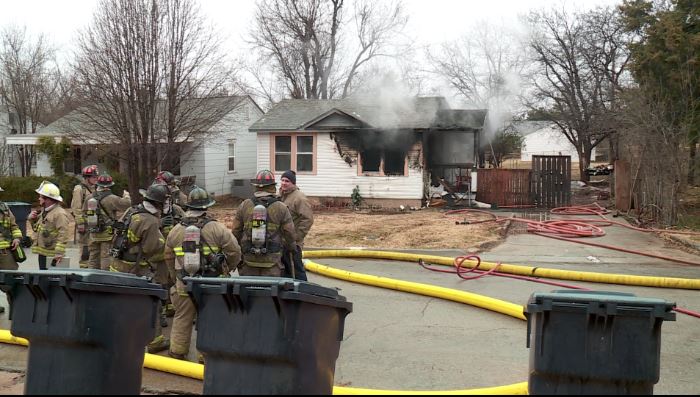 They were able to determine that it was a vacant home, but a few items inside the house caught the attention of fire crews.
"While crews were searching, they did find some articles in there that they're concerned with. We've called PD to come investigate those. We also have our own investigators come out here; in just a little bit, they'll be out to conduct their investigation. At that time, we'll be able to tell more of what those items were that firefighters found and also what caused the fire," said Battalion Chief Jim Williams, with the Oklahoma City Fire Department.
Until the items are identified, all crews were removed from the house.
"We'll just kind of keep the fire at bay, make sure it's out and then we'll conduct a better investigation once we figure out what those are," Williams said.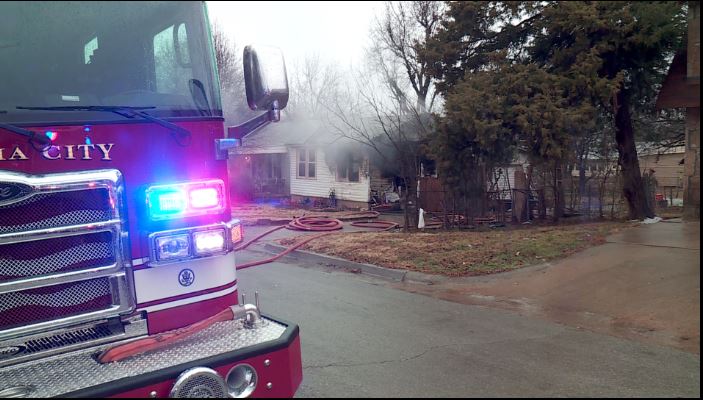 Officials say one firefighter suffered minor injuries when a 2×4 fell from the porch and hit him in the face. Williams says he suffered a bloody nose but is expected to be fine.