This is an archived article and the information in the article may be outdated. Please look at the time stamp on the story to see when it was last updated.
TULSA COUNTY, Okla. – Officials are looking for a GPS violator out of Tulsa County who has been missing since July 24.
Christy Brakefield, who may also go by Christina Brakefield, is described as a white female, about 5'8″, weighing approximately 213 pounds with brown hair and brown eyes.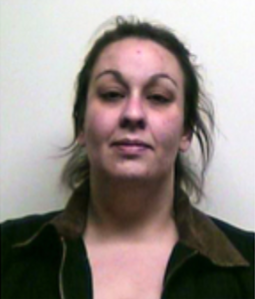 She has several tattoos – "Steph," rose and butterfly on her back; heart, brick and bars on her left leg; and, "Loyalty & Respect" and a spider web on her chest.
Brakefield was serving time for unauthorized use of a vehicle and prescription fraud out of Oklahoma County.
If you have any information, call the escapee hotline at 405-425-2698.