This is an archived article and the information in the article may be outdated. Please look at the time stamp on the story to see when it was last updated.
OKLAHOMA CITY – Officials are looking for a man who walked away from the Clara Waters Community Corrections Center in Oklahoma City  on June 21.
Nolin D. Wright is described as a white male, about 5'9″, weighing approximately 169 pounds, with red hair and blue eyes.
Officials say he has several tattoos including "Patricia" on his neck, a cross and dreamcatcher on his right arm, and "RIP 012217," fallen hero men, crown, His Queen, and a cross on his left arm.
He was serving time for Oklahoma County convictions of possession of a controlled substance, and possession of a firearm while being a convicted felon.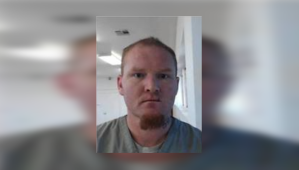 If you have any information, call the escapee hotline at 405-425-2698.