This is an archived article and the information in the article may be outdated. Please look at the time stamp on the story to see when it was last updated.
OKLAHOMA CITY – The company behind a massive gasoline recall has released an updated list of retailers that received the tainted gas.
Magellan Midstream Partners issued a gasoline recall Tuesday after realizing its gasoline contained higher than intended levels of ethanol.
Almost 450,000 gallons are being recalled and may contain as much as 30 percent ethanol.
Officials with Magellan said the mistake was caused by equipment failure.
The affected gasoline was inadvertently distributed from Aug. 23 to Aug. 29 to dozens of retail locations throughout the greater Oklahoma City area and one location in the Tulsa area.
Anyone who is experiencing a fuel-related issue with their vehicle should contact their gas station. If you purchased the tainted fuel but are not experiencing issues, experts say you should add 100 percent gasoline to the tank as a safety measure.
Fuel complaints regarding this or any other concern related to fuel measurement or quality can also be filed with the Oklahoma Corporation Commission at www.occeweb.com or 405-521-2211.
Magellan has set up a hotline for consumers who think they may have purchased tainted fuel. It is 1-855-378-9466.
Officials believe the following retailers received the tainted gas: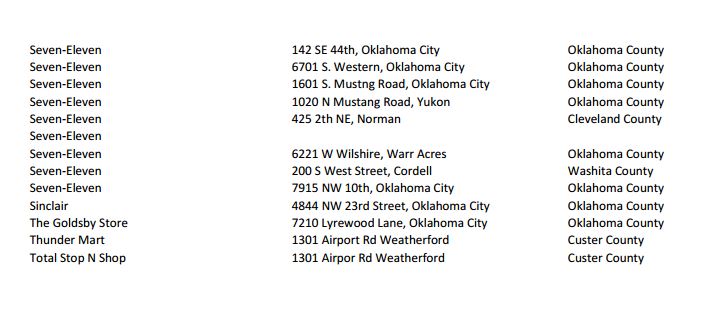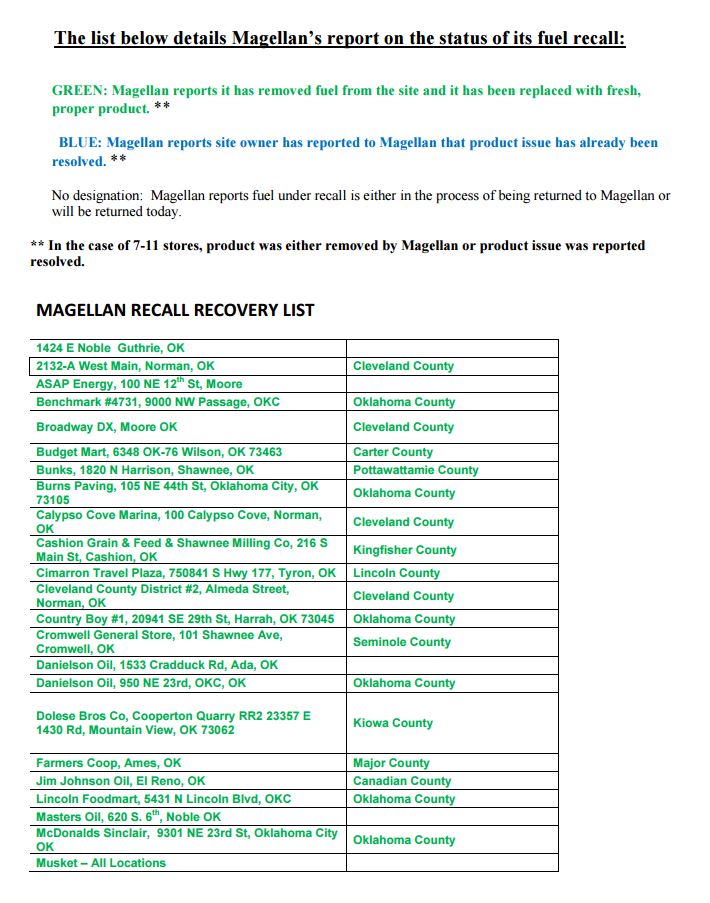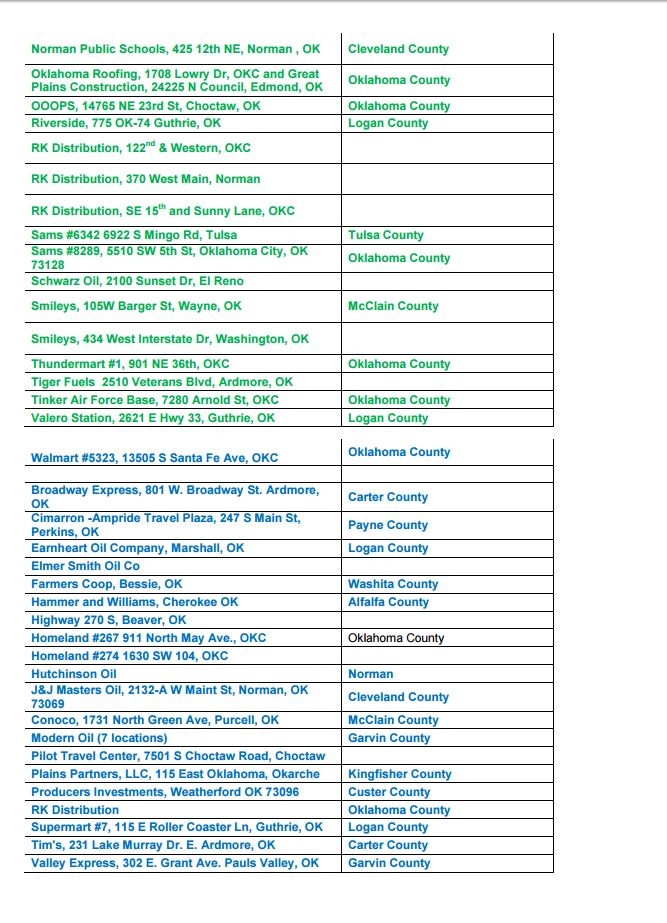 The following 7-Eleven stores had the tainted gas either removed by Magellan or the issue was resolved.
"The majority of the affected gasoline with higher than intended ethanol content has been safely recovered and replaced with on-specification fuel allowing gasoline retailers to return to normal operations. All affected gasoline in Tulsa has been completely recovered and replaced and we have made significant progress in the greater Oklahoma City and other affected areas. We expect to recover and replace the remainder of the affected gasoline tomorrow. We wish to apologize to our customers, the fuel distributors, retail gasoline marketers, fuel consumers, state regulators and our fellow Oklahomans that have been affected by this unfortunate incident," Magellan said in a statement on Thursday.