This is an archived article and the information in the article may be outdated. Please look at the time stamp on the story to see when it was last updated.
QUINTON, Okla. – Officials say they have found the bodies of five workers who were missing following a drilling rig explosion in Pittsburg County.
Around 9 a.m. Monday, emergency crews were called to an explosion at a well site about four miles southwest of Quinton.
Authorities say there were 22 workers on the well site, which was being drilled by Houston-based Patterson-UTI Energy.
A total of 17 workers were able to escape the explosion and ensuing fire.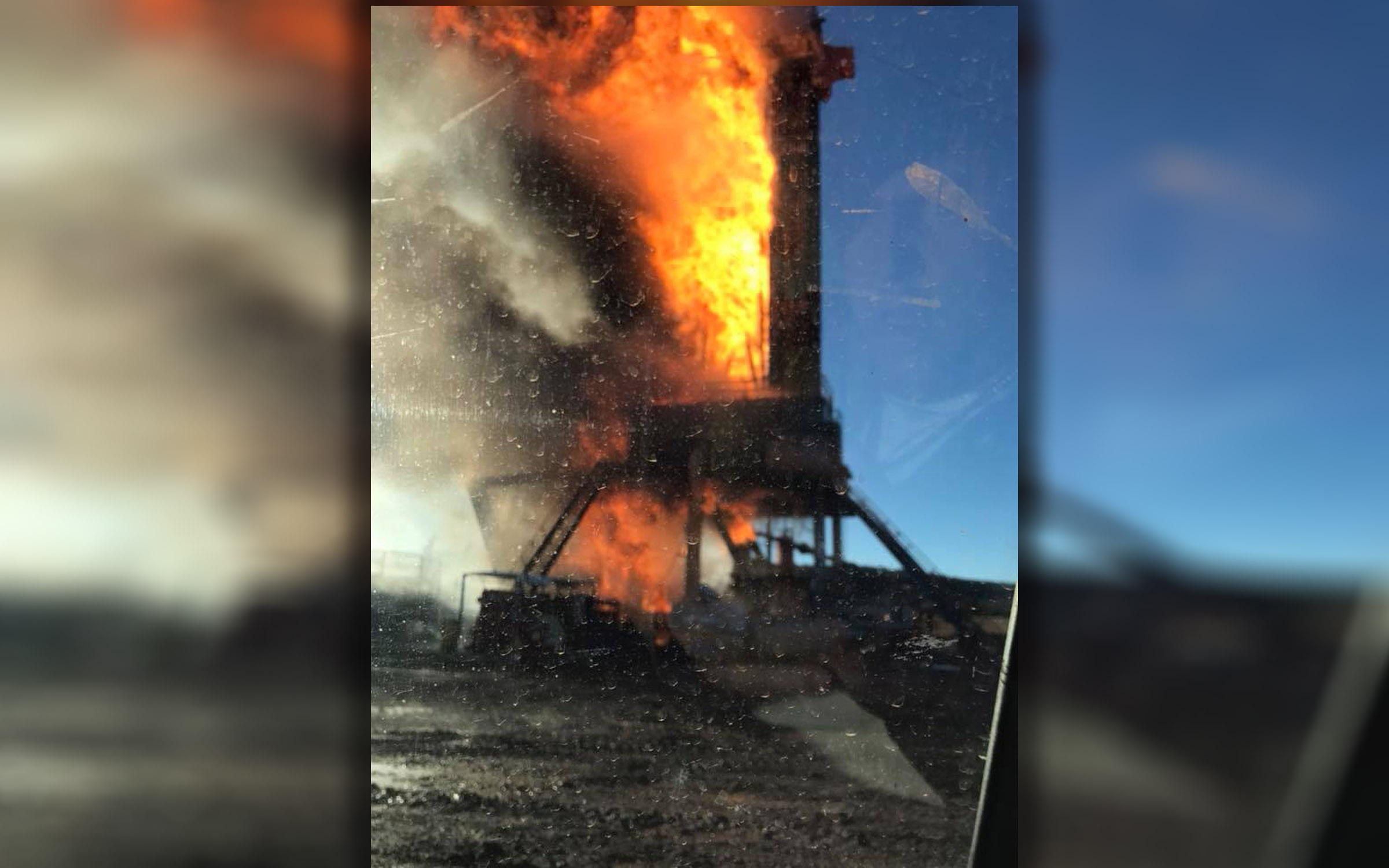 One person was flown by helicopter to a Tulsa hospital with burn injuries. However five others were still missing Monday evening.
"We have searched the surrounding area and have not found anybody at this time," said Kevin Enloe, the emergency management director for Pittsburg County.
On Monday evening, Patterson-UTI confirmed three of its employees were among the missing.
"We've reached out to their families and are providing support during this difficult time," said Patterson-UTI Energy President & CEO Andy Hendricks in a statement.  "At this moment, no one knows with certainty what happened and it would be unwise to speculate. Well control experts and emergency responders are on site and we will conduct a thorough investigation when the incident is fully contained. We will provide updates as more facts are known."
On Tuesday morning, officials identified the victims as 35-year-old Josh Ray, 29-year-old Matthew Smith, 26-year-old Cody Risk, 60-year-old Parker Waldridge and 55-year-old Roger Cunningham.
Officials said Ray is from Fort Worth, Smith is from McAlester, Risk is from Wellington, Colo., Waldridge is from Crescent, and Cunningham is from Seminole.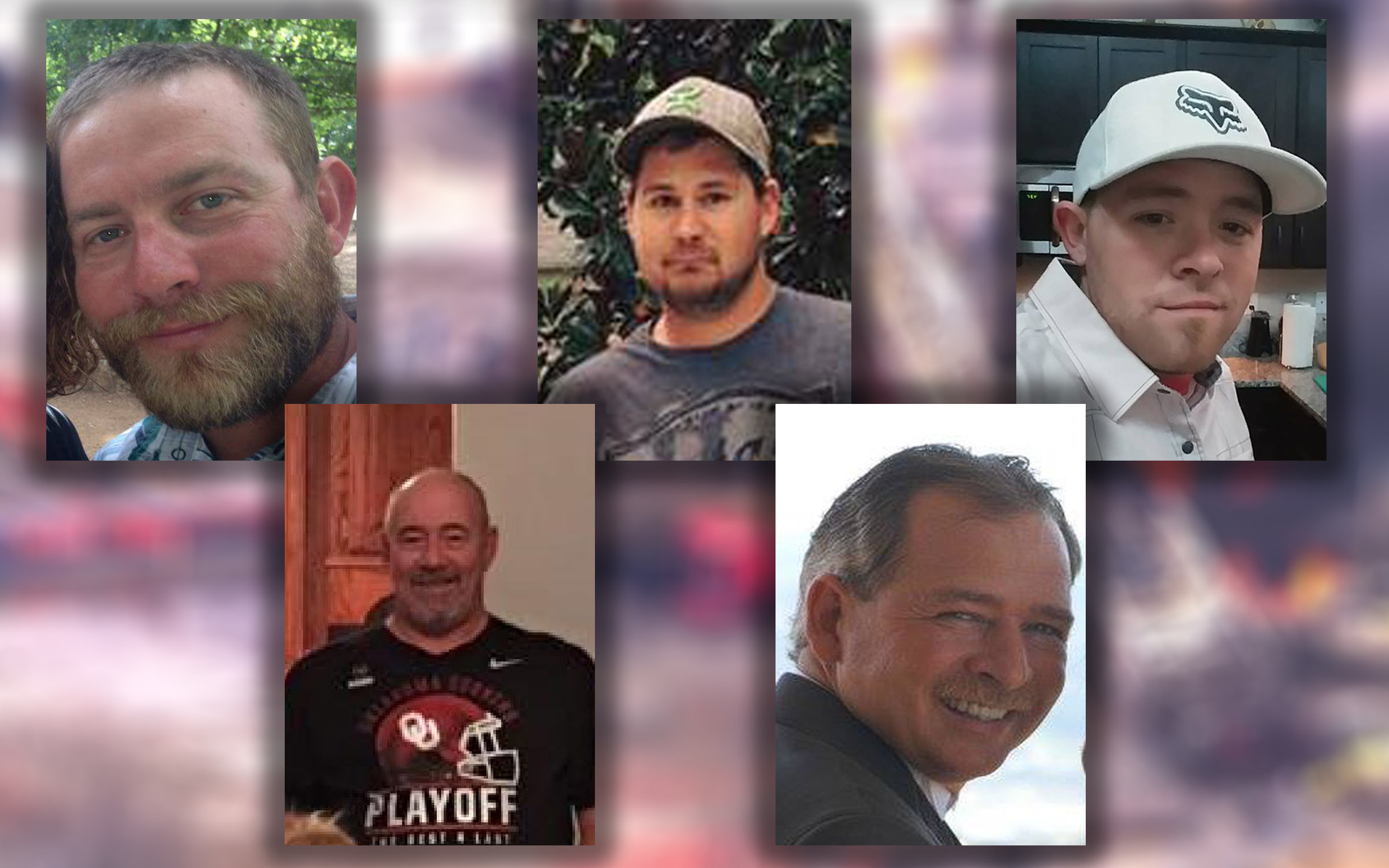 Around 3 p.m. on Tuesday, officials announced that they have found the remains of the missing workers.
Officials with the Pittsburg County Sheriff's Office say that the remains of all five workers were found around 2 p.m. on Tuesday. Investigators say the bodies were found in the last place where the men were working. Officials say the fire initially started in that area, but crews were not able to reach that part of the scene until Tuesday.
The remains will be taken to the Oklahoma State Medical Examiner's Office for identification.