This is an archived article and the information in the article may be outdated. Please look at the time stamp on the story to see when it was last updated.
OKLAHOMA CITY – Officials served a warrant to a man in northwest Oklahoma City who was wanted out of the state of Washington.
Officials were near the scene of N.W. 4th and Indiana.
23-year-old Jose Espinoza Aguilar was wanted out of Washington for allegedly shooting a woman in the back which left her paralyzed from the waist down.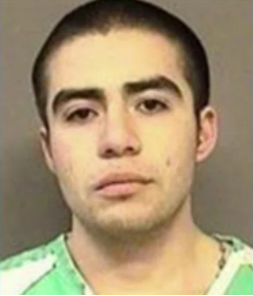 According to Q13, another suspect drove the woman to the parking lot where Aguilar "showed up in another car, go out and shot the victim as she tried running away."
A witness told police he shot the woman back in January because she stole heroin worth more than $2,000 from him, however the woman denies stealing any drugs.
The Everett Police Department in Washington says Aguilar is considered "armed and dangerous."
He is wanted for first degree assault with a firearm.
Officials say Aguilar surrendered peacefully and is now in custody.