This is an archived article and the information in the article may be outdated. Please look at the time stamp on the story to see when it was last updated.
OKLAHOMA CITY – The state's attorney general and the director of the Oklahoma Department of Corrections will discuss the state's execution protocol for inmates on Wednesday.
Executions were placed on hold after a pair of botched executions took place several years ago.
In 2014, the State of Oklahoma executed Clayton Lockett for killing 19-year-old Stephanie Nieman in 1999.
The resulting 43-minute procedure featured a never-before-used combination of execution drugs and went awry as Lockett awoke from his unconscious state, and began twitching and convulsing on the table.
"The doctor checked the IV and reported the blood vein had collapsed, and the drugs had either absorbed into tissue, leaked out or both," according to a previously released timeline.
Lockett died of a heart attack 43 minutes after the execution began.
In 2015, Charles Warner was put to death for the rape and murder of 11-month-old Adrianna Walker in 1997.
Before the three-drug cocktail was administered, Warner was heard saying, "It feels like acid," and "My body is on fire."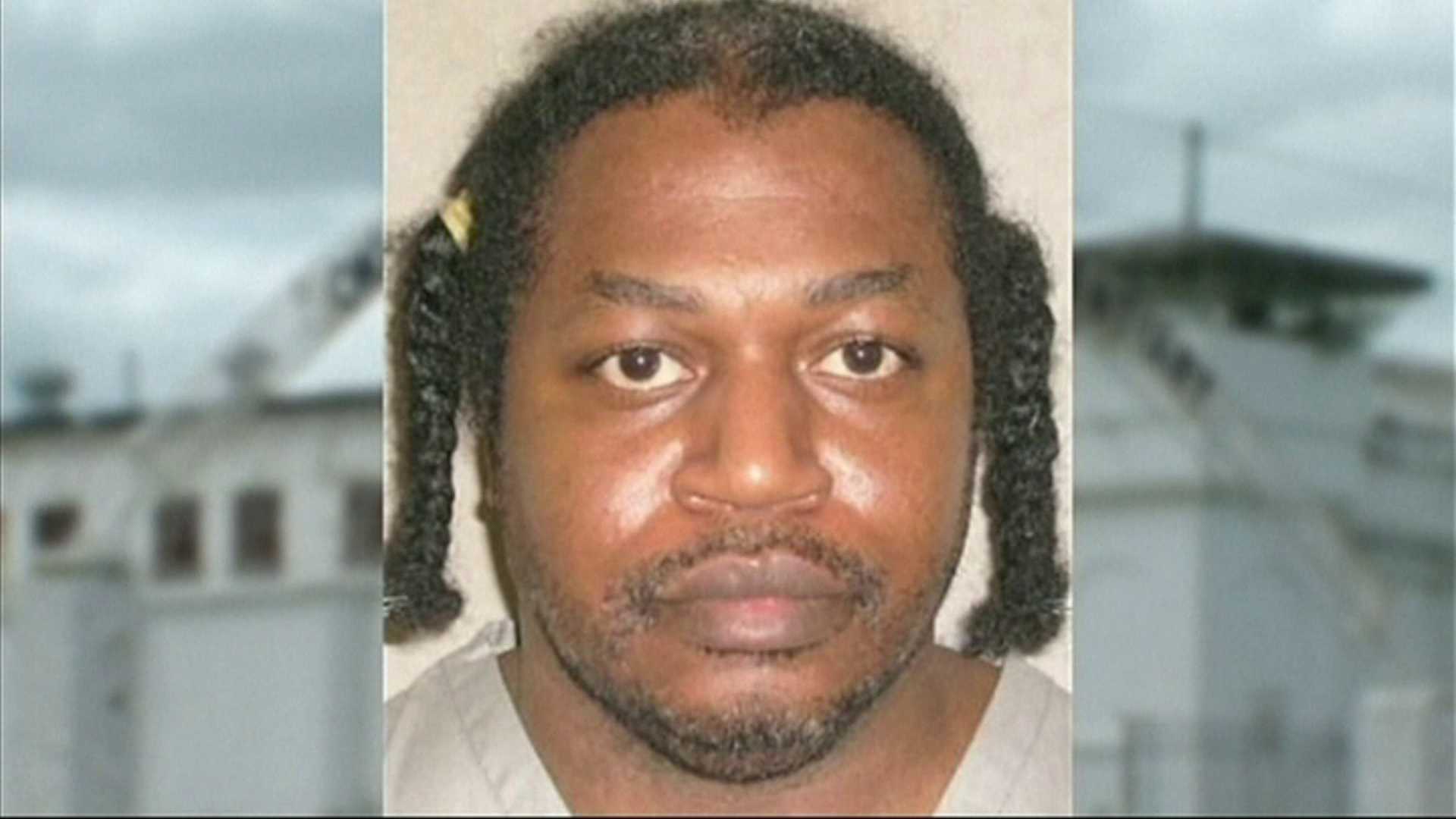 An autopsy report says the officials used potassium acetate instead of potassium chloride to kill Warner.
On Wednesday, officials announced that they planned to use nitrogen gas to execute inmates, marking the first time a U.S. state would use the gas to carry out capital punishment.
Oklahoma Attorney General Mike Hunter says gas was the next step due to a bill passed in 2015.
"If lethal injection is held unconstitutional, or is unavailable, an execution shall be carried out by nitrogen hypoxia. We are exercising that option," said Hunter.
"After a couple of breaths, the individual loses consciousness," said Joe Allbaugh with the Oklahoma Department of Corrections. Allbaugh says the drugs used for lethal injection had become increasingly hard to get.
"I came to the department January 8 of 2016 and ever since that day I have been in the mad hunt for drugs to perform lethal injections," he said.
Oklahoma and other states haven't been able to get the drugs required for lethal injections amid opposition from drugmakers to having their products used in executions.
Oklahoma Attorney General Mike Hunter said using nitrogen is the best way for Oklahoma to resume executions.
"We are deeply disappointed in the Attorney General's decision to continue administering capital punishment in Oklahoma," said the Most Rev. Paul S. Coakley, Archbishop of Oklahoma City. "Even as we seek justice for these grave wrongs and render compassion for those who have endured great loss, our faith impels us to call for the building up of a culture of life where every human life is valued. The use of the death penalty, in any form, diminished us all. When available, we should choose non-lethal ways to ensure justice and to protect society. I pray for the day that Oklahoma and other states will abolish capital punishment."
"Today's announcement that Oklahoma is oiling up the gears in its death machine is deeply troubling. In the time since a moratorium was placed on executions, the State has done absolutely nothing to inspire confidence that they are now be able to successfully exercise the ultimate power of any government. Instead, in this time Oklahoma's leaders have demonstrated new levels of incompetence. Now these same politicians are drafting plans to kill human beings with methods that are unproven and untested among enlightened societies," said ACLU of Oklahoma Executive Director Ryan Kiesel."To compound this error further, this announcement is silent on the 46 recommendations made by the bipartisan Oklahoma Death Penalty Review Commission. The conclusions drawn by this commission paint a picture of a system that fails at multiple points to provide the necessary safeguards in a system that ends with our government, in our name, killing an individual. Even if one sets aside the question of whether the death penalty is an appropriate power for any government, every Oklahoman should seriously consider whether they trust this current government with this power.
The Attorney General and his supporters don't want you to ask that question. Instead, they want Oklahomans to focus on which side of death penalty debate they land. Knowing that a majority of Oklahomans will say they can think of a situation in which the death penalty is an appropriate punishment, they are counting those Oklahomans to stop their critical thinking at that point and not consider the abysmal record of the political leaders who plan to experiment new methods of killing on people who may or may not be guilty. The question Oklahomans must ask is not whether they support the death penalty, but rather, do they trust this government with the power to kill its citizens."