This is an archived article and the information in the article may be outdated. Please look at the time stamp on the story to see when it was last updated.
OKLAHOMA CITY – Two school buses were involved in a wreck in southwest Oklahoma City on Monday afternoon.
Around 2:30 p.m., emergency crews were called to S.W. 44th St. , in between Czech Hall Rd. and Mustang Rd., after two Mustang Public School buses were involved in an accident.
Investigators said while leaving Riverwood Elementary School, one bus rear-ended another on the way home.
Authorities with the Oklahoma City Fire Department say there were approximately 20 firefighters on the scene to evaluate all of the children. In all, 17 children were being treated for minor scrapes and bruises.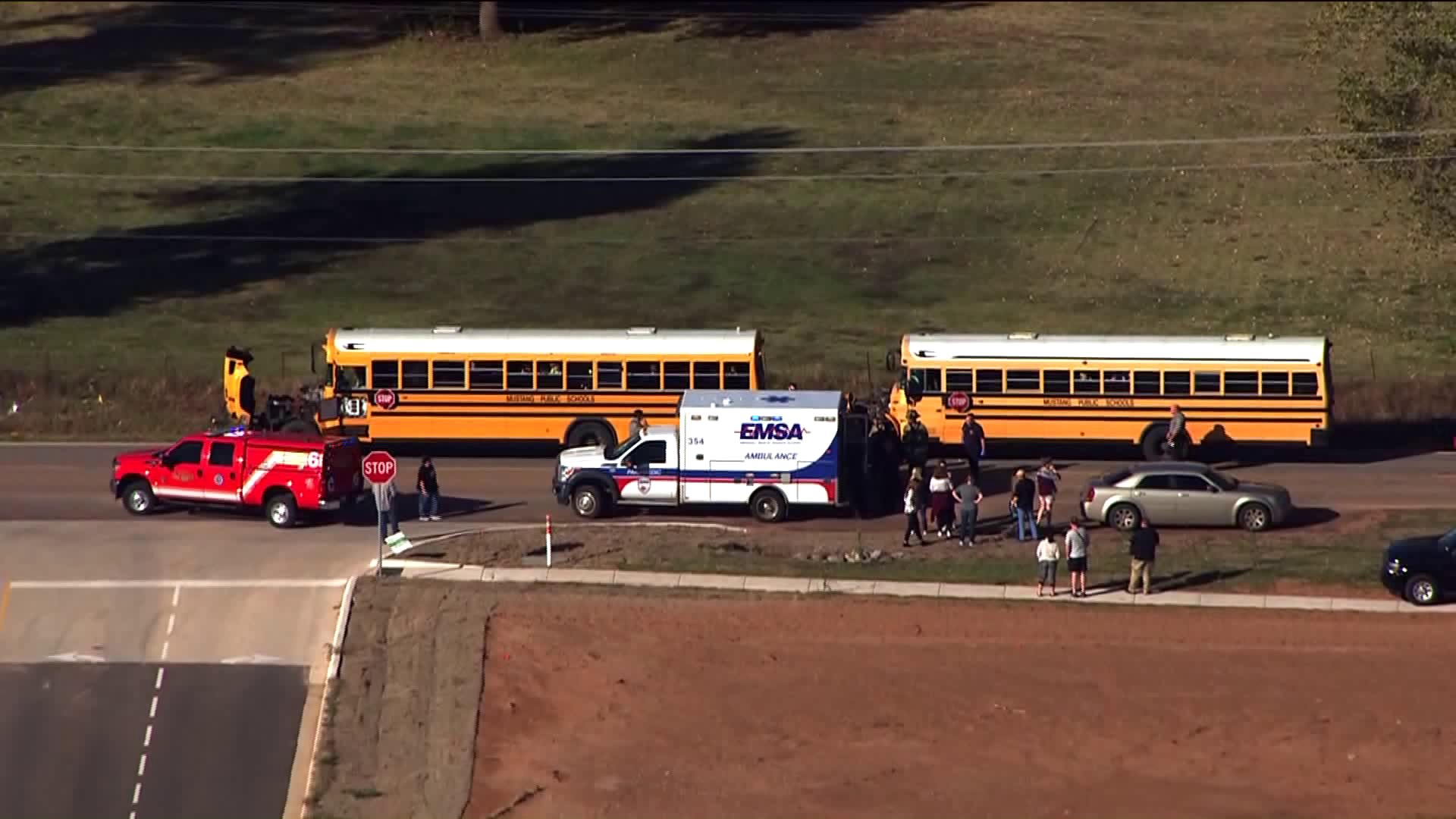 Drivers in the area are encouraged to find an alternate route.