This is an archived article and the information in the article may be outdated. Please look at the time stamp on the story to see when it was last updated.
OKLAHOMA CITY – Officials with the Oklahoma Highway Patrol say one person is dead following a rollover accident along a busy interstate.
Shortly before 11:15 a.m. on Wednesday, troopers say they were called to a rollover accident along eastbound I-240, just east of Eastern.
Sadly, authorities say one person died as a result of the crash.
The driver of the truck has been rushed to a nearby hospital for treatment.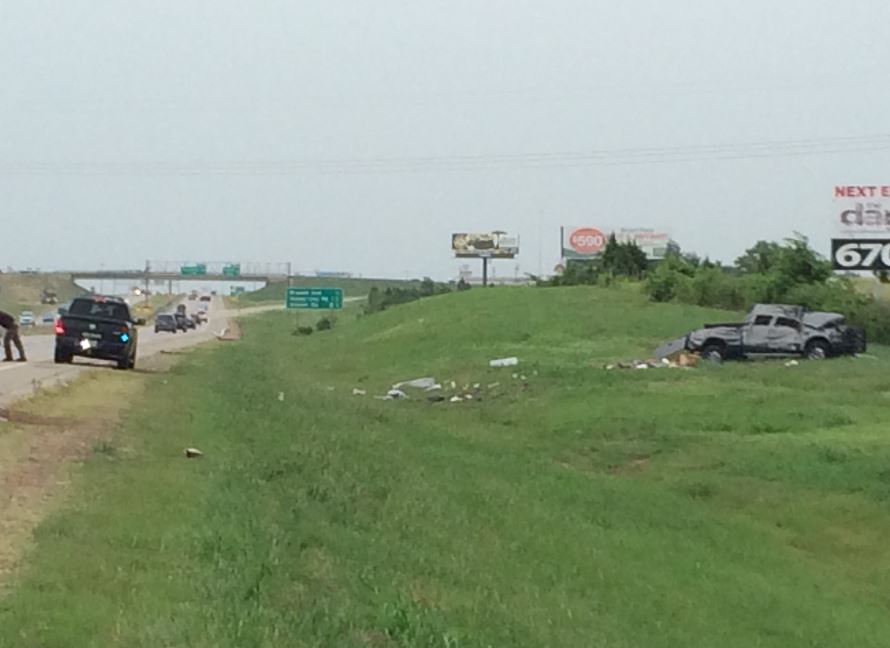 Officials say a 16-year-old was driving the 2010 Ford F250 when he swerved left for an unknown reason and ran off the road. Investigators say he over-corrected and ran off the road to the right, rolling the truck.
Authorities say the passenger in the truck, 51-year-old John Allen Ferrell, was ejected from the vehicle. He was pronounced dead at the scene.
The accident is currently under investigation, and troopers are asking drivers to avoid the area or expect delays