This is an archived article and the information in the article may be outdated. Please look at the time stamp on the story to see when it was last updated.
[protected-iframe id="7644cee12685d4a750265776eff05ddf-29519643-62065474″ info="http://v9.anv.bz/scripts/anv_mcp_9.js" width="600″ height="360″ ]
TULSA, Okla. – An Oklahoma Highway Patrol Trooper is facing serious charges after allegedly sexually abusing a woman while on duty.
According to a lawsuit filed in federal court Monday, OHP trooper Eric Roberts is accused of sexually abusing a Tulsa woman.
KJRH reports the lawsuit claims Roberts pulled the victim over without probable cause saying, "Victim had not violated any traffic laws to justify Trooper Robert's stop."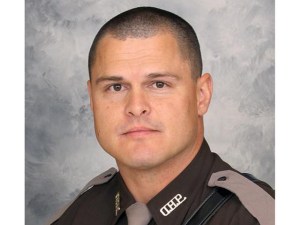 He then allegedly forced the victim to perform sexual acts in his patrol car, before driving to another location where he allegedly raped her.
Right now, the 16-year veteran is under paid suspension.
"We take any complaint of misconduct very seriously. When this complaint was received against Trooper Eric Roberts, I ordered an immediate investigation into the matter. I expect the completion of this investigation very soon. These allegations are especially disturbing and must be properly completed. Any type of conduct of the nature alleged will not be tolerated," stated Chief of Patrol Colonel Ricky Adams.