This is an archived article and the information in the article may be outdated. Please look at the time stamp on the story to see when it was last updated.
An Oklahoma City father is in trouble with the law.
Lebaren Bartholomew, 42, is accused of locking his 12 year old daughter out of the house in the freezing cold on Christmas Day.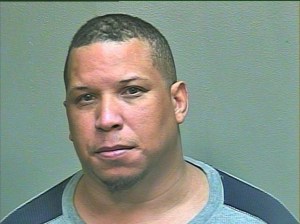 Police say the young girl was only half-dressed when she was pushed outside by Bartholomew.
She called 911 for help and when police arrived at the Will Rogers Courts Housing complex, they found her sitting with her dog, luggage and wearing only a tank-top, sweatpants and house shoes.
The girl says she lives with her mother in Texas but was visiting her dad for the holiday.
Bartholomew is now facing child endangerment charges.
The girl was taken to a shelter until her mother can come to Oklahoma to get her.