This is an archived article and the information in the article may be outdated. Please look at the time stamp on the story to see when it was last updated.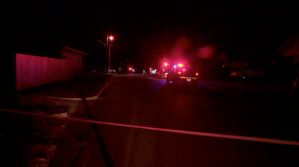 OKLAHOMA CITY – Oklahoma City police are investigating a shooting death that occurred Wednesday night.
Police have confirmed that one person was fatally shot and another person was pistol-whipped.
The deadly incident occurred in the area of Northeast 21st Street and Fonshill Avenue.
No details have been released on whether a suspect has been identified or captured.
Stay with KFOR as this story develops.