This is an archived article and the information in the article may be outdated. Please look at the time stamp on the story to see when it was last updated.
OKLAHOMA CITY (KFOR) – Oklahoma City Public Schools has named the Teacher of the Year for each school in the district.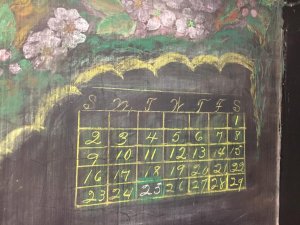 OKCPS and the Foundation for OKCPS announced on Friday the 2019-2020 Teacher of the Year recipients for each school site.
"I want to thank all OKCPS teachers for their dedication and commitment to the students of our district. It's no secret that educators play such a critical role in the lives of children. I am honored to recognize and congratulate our 2019-2020 OKCPS Site Teachers of the Year," Dr. Sean McDaniel, Superintendent of Schools, said.
"The Foundation for Oklahoma City Public Schools is proud to partner with OKCPS recognize the incredible teachers in our school district. Each of the Site Teachers of the Year were selected for their commitment and dedication to our students. This is a high honor and worthy of recognition," Mary Melon, President & CEO of the Foundation for OKCPS, added.
A selection committee will choose the nine finalists for the District Teacher of the Year. The finalists will be announced at the Stars of Education event in May 2020, according to an OKCPS news release.
Here is the full list of OKCPS 2019-2020 Site Teachers of the Year:
Adams Elementary – Victoria Ganjanathavat
Adelaide Lee Elementary – Lisa Lawson
Arthur Elementary – Sherry Irick
Bodine Elementary – Courtney Dean
Britton Elementary – Cameron Rhodes
Buchanan Elementary – Lorenda Raines
Cesar Chavez Elementary – Deborah Petersen
Cleveland Elementary – Leslie Davis
Coolidge Elementary – Angela Peake
Esperanza Elementary – Myriam Coquillon
Eugene Field Elementary – Mary Beth Rapp
Fillmore Elementary – Wainoke Sanders
Hawthorne Elementary – Nikki Hamstead
Hayes Elementary – Hannah Briscoe
Heronville Elementary – Laura Hughes
Hillcrest Elementary – Aubrey Moyer
Horace Mann Early Childhood – Nikole Debose-Hunter
Johnson Early Childhood – Katy (Mary) Hamilton
Kaiser Elementary – Michelle Cheney
Mark Twain Elementary – Yolundia Cleveland
Martin Luther King Jr. Elementary– Tammi Jones
Monroe Elementary – Shannon Buck
Nichols Hills Elementary – Jennifer Sinclair
Parks Elementary – Allison Stephens
Prairie Queen Elementary – Mariea Drain
Quail Creek Elementary – Cathey McGuire
Ridgeview Elementary – Michelle Hudson
Rockwood Elementary – Mary Cate Bagnell-Jones
Rogers Elementary – Diane Combest
Shidler Elementary – Lori Torbert
Southern Hills Elementary – Diana Steele
Spencer Elementary – Alicia Nichols
Van Buren Elementary – Lee Peacock Jones
Willow Brook Elementary – Sanu Sterling
Wilson Elementary – Kristeen Regalado
Belle Isle Enterprise Middle School – Kelly Baum-Sehon
Capitol Hill Middle School – Jeffery Woolsey
Classen SAS Middle School – Jeanne Parkhurst
F.D. Moon Middle School – Kaneta Lee
Jefferson Middle School – Kathleen Crawford
John Marshall Enterprise Middle School – Mr. Quanah Nichols
Mary Golda Ross Middle School – Dawn Ouellette
Roosevelt Middle School – Anna Rivera
Southeast Middle School – Jennifer Nagle
Taft Middle School – Amanda Girdler
Webster Middle School – Tayler Dallam
Wheeler Middle School – Danielle Hubble
Capitol Hill High School – Terry Sharp
Classen SAS at Northeast – Alisa Perkins
Douglass High School – Jennifer Prince
John Marshall Enterprise High School – Kathryn Ferguson
NW Classen High School – Debra Davis
Southeast High School – Amber Martin
Star Spencer Mid-High School – Chivon Gulley
US Grant High School – Charles Harding
Emerson North High School – Terry Tucker
Emerson South Mid-High School – Deena Thomas
Putnam Heights Academy – Courtney Shive
Extended Educational Services – Kimberly Robinson