This is an archived article and the information in the article may be outdated. Please look at the time stamp on the story to see when it was last updated.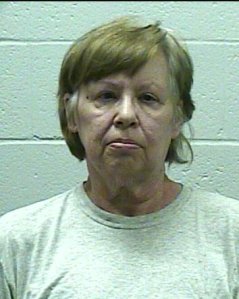 OKLAHOMA CITY – The Oklahoma Court of Criminal Appeals has upheld the murder conviction and life sentence of a woman who said she killed her husband in self-defense because of battered woman's syndrome.
Thursday's ruling rejected claims by 72-year-old Judith Nix of insufficient evidence, improper jury instructions, prosecutorial misconduct, ineffective assistance of counsel and that the sentence is excessive.
Judith was convicted of the March 2016 shooting death of 69-year-old Kenneth Nix.
Defense attorneys argued Kenneth's physical and verbal abuse escalated and  he was shot while the two fought for control of a gun. Prosecutors said he was shot twice in the head while he slept.
Judith is eligible for parole but would be 108 years old before she would qualify for release.