This is an archived article and the information in the article may be outdated. Please look at the time stamp on the story to see when it was last updated.

OKLAHOMA CITY — Allegations of sexual tourism surface against an Oklahoma City attorney and a bail bondsman from Ada.
A search warrant filed this week in federal court claims the pair would repeatedly travel to Peru to have sex with underage girls.
The FBI is now investigating the case. Both suspects deny doing anything illegal.
They admit they've traveled to Peru together dozens of times, but only for vacation, not to have sex with teens.
The first media reports surfaced last month accusing Robert Pierce and Michael Billings of having illegal sex with teenage girls in Peru.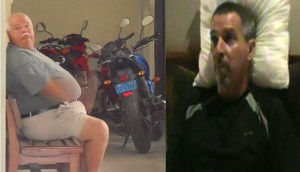 According to the affidavit, Pierce went to Peru 30 times dating back to December 2005.
Billings traveled to Peru 36 times dating back to February 2003.
In September, investigators in Peru found Billings and Pierce staying at the Hotel Dorado.
Inside Pierce's room they found piles of condoms, candy and extra small women's underwear, along with two girls ages 13 and 17.
"This is a pervasive problem. There are people that go on sex tour vacations," said Lori Basey with No Boundaries International.
In fact the search warrant explains, "Iquitos is a known child sex tourism destination… with an estimated 500,000 child victims of sexual exploitation in the country."
"What looks like a simple sex act for the tourist literally destroys these children's lives," said Basey.
We went to Billings' office, both he and Pierce refused to go on camera, but Billings did offer the following statement, "Robert Pierce and I were in Peru for vacation.  We did not commit any illegal or immoral acts while there. The Peruvian authorities thoroughly investigated our conduct and determined we did not commit any of these acts."