This is an archived article and the information in the article may be outdated. Please look at the time stamp on the story to see when it was last updated.
OKARCHE, Okla. – An Oklahoma chapel was dedicated to a priest who has been declared a martyr.
Father Stanley Rother was ordained as a priest in 1963 and volunteered to serve the Oklahoma Catholic Mission in Guatemala in 1968.
Rother was well loved by the locals in Guatemala, where he helped establish a school, a radio station, a health clinic and translated gospels into the native dialect.
In 1981, he made one last trip to Oklahoma to see his parents. Despite learning his name was on hit lists, he returned back to Guatemala, telling his family "the shepherd cannot run."
Six months later, he was shot and killed.
"When it was time to take his body back to Okarche for burial, the people literally blocked the way and wouldn't let them remove his body. And the agreement was reached that his heart appropriately would remain behind in Guatemala in his parish, and his heart is entombed at this time in the back of a beautiful colonial era church," Most Reverend Paul Coakley, Archbishop of Oklahoma City, told KFOR.
Last year, Pope Francis recognized Rother as a martyr and cleared the way for his beatification, which is the last step before sainthood.
Earlier this year, Rother was beatified and is now known as the "Blessed Father Stanley Rother."
"This is the first time an American priest has been beatified. He is the first American martyr the Catholic Church has ever recognized," said Coakley.
Last week, Coakley announced that a chapel in Rother's hometown will be named in his honor.
The chapel, located at the Center of Family Love Okarche campus, will serve the 130 developmentally disabled adults who live at the Center of Family Love.
"This is truly a dream come true to have a beautiful place where our residents, their families, and the community can come together to worship God and celebrate the Holy Mass each week. It is such a blessing to be able to honor and remember the mission of blessed Stanley Rother who gave his life serving those who are less fortunate," said Center of Family Love CEO Debbie Espinosa.
On Thursday morning, a dedication mass was held at the Center of Family Love.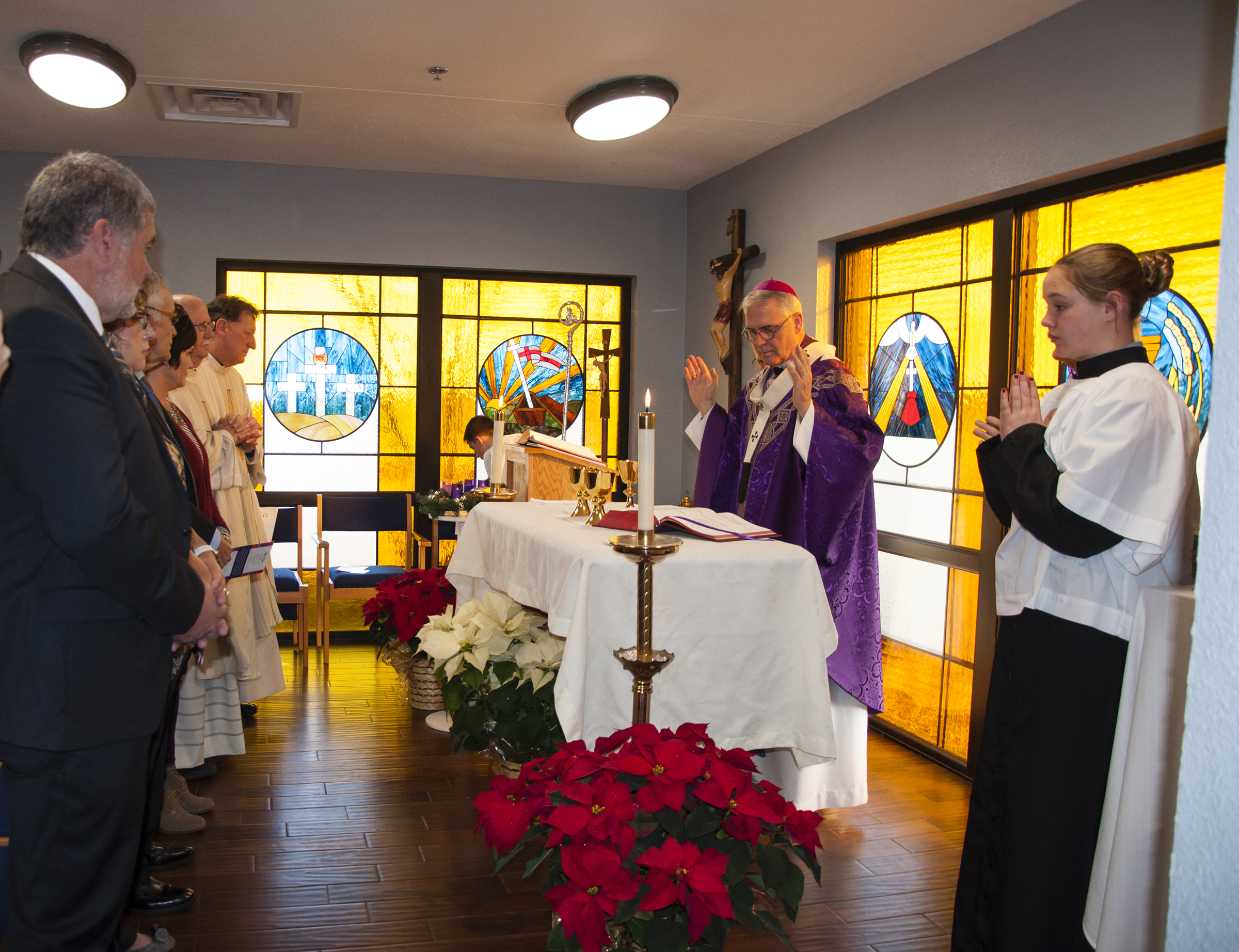 It was standing room only at the mass, with several of the center's residents in attendance.