This is an archived article and the information in the article may be outdated. Please look at the time stamp on the story to see when it was last updated.
OKLAHOMA CITY – An Oklahoma man accused of attempting to blow up an Oklahoma City bank building was arraigned Monday afternoon on an additional charge of attempting to use a weapon of mass destruction.
Jerry Drake Varnell, 24, of Sayre was arrested last August after he attempted to detonate what he believed to be an explosives-filled van outside the BancFirst building. The explosives were inert and part of a months-long, undercover, domestic terrorism investigation, according to prosecutors.
Varnell was charged by a federal grand jury last October with attempting to use an explosive device. Last week, a grand jury returned a superseding indictment, adding a second count of attempting to use a weapon of mass destruction against interstate commerce. Varnell faces a maximum of 20 years in prison if convicted on the first count and life in prison on the weapon of mass destruction count.
He entered the courtroom in handcuffs, wearing a prison-issued orange-colored top, pants, socks and sandals. During the roughly 10-minute hearing before Federal Magistrate Judge Gary Purcell on Monday afternoon, Varnell said little, other than responding to the judge's questions. Prior to the start of the hearing, relatives of Varnell's – including his mother Melonie Varnell – gestured towards him, prompting Varnell to smile.
Varnell remains in custody at the Grady County jail, ahead of a scheduled jury trial early next month. However, that date will likely be pushed back after both the prosecution and defense filed a motion last week for a time extension to prepare the case.
After the hearing, Melonie Varnell and defense attorney Marna Franklin spoke to the media and said they look forward to the trial, where they hope to bring up Varnell's history of mental illness.
"He is an individual with severe metal illness and we look forward to trial, to show the jury exactly what happened in the months preceding the events that they've charged him with," Franklin said. "He, his family and myself are simply looking for a fair trial – and above all – justice, during this most difficult time that this family has ever faced in their entire life."
Varnell lived with his mother and step-father in Sayre, Oklahoma. Since his arrest, Varnell's family has questioned federal agents' tactics.
"We love our son," Melonie Varnell said. "He is mentally ill, but we know he wasn't doing anything. And, what bothers us is that all it takes is someone to accuse – and he was an easy target. But, a lot of this, it isn't fair."
Last week, a judge dismissed a writ of habeas corpus filed by Varnell's mother, claiming her son has been held in solitary confinement without due process, subject to cruel and unusual punishment, and denied medical care for his mental illness. In the ruling, the judge wrote the petition "reveals no claim cognizable in a federal habeas action" and must instead be brought through a civil rights lawsuit.
Court records and Varnell's family indicate he has a history of mental health issues. The court ruled last November that Varnell is competent to stand trial.
Beginnings of the plot
Investigators were tipped off in December 2016 by a confidential source about Varnell's aspirations to bomb the Eccles Federal Reserve Building in Washington, D.C., "in a manner similar to the Oklahoma City Bombing," according to court filings.
Court records said Varnell was upset with the government and wanted retaliation.
In messages between the source – who was serving a prison sentence for a probation violation – and Varnell, Varnell wrote "I'm out for blood. When militias start getting formed, I'm going after government officials when I have a team."
When the two discussed using explosives as part of Varnell's plan, the court documents said Varnell wrote to the source: "I think I'm going to go with what the okc (sic) bomber used. Diesel and anhydrous ammonia," referring to the domestic terrorism plot carried out by Timothy McVeigh and Terry Nichols on April 19, 1995 on the Alfred P. Murrah Federal Building in Oklahoma City.
When Varnell told the source he wanted to target the BancFirst building instead of the Eccles Federal Reserve Building, Varnell said, "Well, I don't wanna (sic) kill a bunch of people," according to the criminal complaint.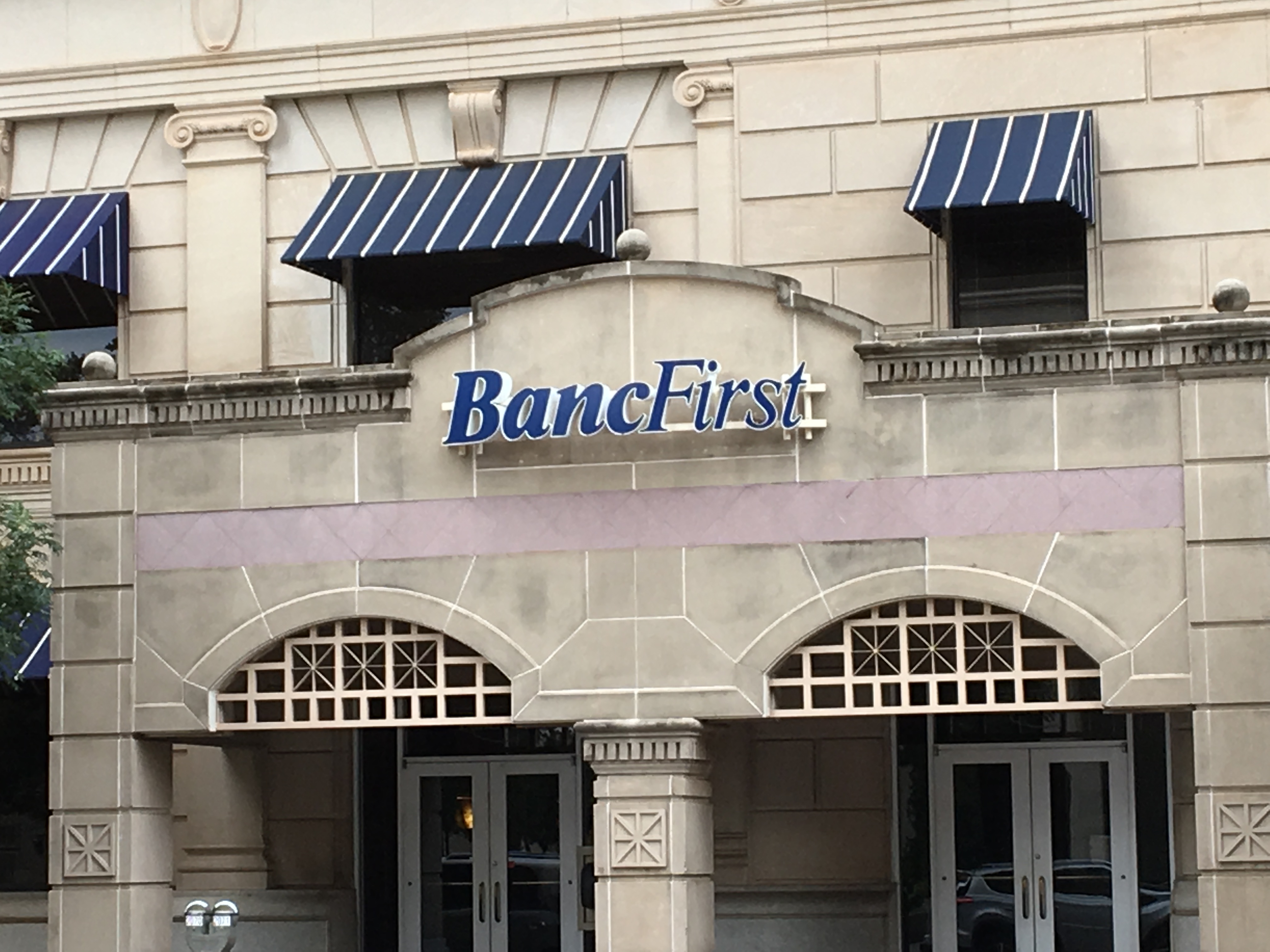 Over the course of about seven months, the source and an explosives expert called 'The Professor' met and talked with Varnell in Sayre and nearby Elk City about his plans. 'The Professor' was actually an undercover FBI agent.
Court documents said Varnell admitted to holding a "III% ideology," an anti-government movement, and wanted to start a revolution, saying "something needs to be done."
The complaint details specific, multiple instances when the undercover agent questioned Varnell's intentions and willingness to proceed with the bombing, and the likelihood it would result in the loss of life.
"…you got to break a couple eggs to make an omelet…that's why people don't do this s–t because, you know, you got to be able to overcome that little reality there," court documents said Varnell told the undercover agent after acknowledging one or more people could be killed, adding he wanted to do something that would "…somehow cripple the government. Something that sends a message that says 'You are a target.'"
At one point, the complaint said Varnell wanted to ensure credit for the bombing couldn't be claimed by someone else or other group "such as ISIS." About three days before the attack, Varnell sent the confidential source a message to be posted on Facebook after the bombing, saying "What happened in Oklahoma city (sic) was not an attack on America, it was retaliation."
'The Professor' and Varnell met in the afternoon on August 11 to build the bomb, scout the target and rehearse the plan. Court documents said Varnell "actively participated" in assembling what he believed to be a functioning 1,000 lb. ammonium nitrate and fuel oil "Vehicle Borne Improvised Explosive Device" or VBIED bomb. Built in a storage unit in El Reno and loaded into a van, all of the materials were provided by the undercover agent and inert.
Court documents said, after a final rehearsal of the route, Varnell drove the van by himself to the alley and loading dock of the BancFirst building.
"The target himself, Mr. Varnell, would call the bomb through a triggering device in a cellphone that was affixed to the bomb," said Raul Bujanda, the assistant special agent in charge for Oklahoma City. "He would call the phone, and it would ring and that's what would detonate the bomb."
Instead, it rang another phone that was in the hands of law enforcement.