This is an archived article and the information in the article may be outdated. Please look at the time stamp on the story to see when it was last updated.
OKLAHOMA CITY - A babysitter in Oklahoma City has pleaded guilty to producing child pornography, which involved a toddler whom he babysat.
Court records show that agents with the Homeland Security Investigations Department downloaded child pornography via the Kik app from a man in New Zealand.
After speaking with man, they learned that he got the pornography from a Kik user in the United States.
Agents then tracked the screen name to 26-year-old Jason Janatsch, who was working at an Oklahoma City daycare center.
Authorities say Janatsch also worked as a babysitter who advertised his services online through the site sitter.com.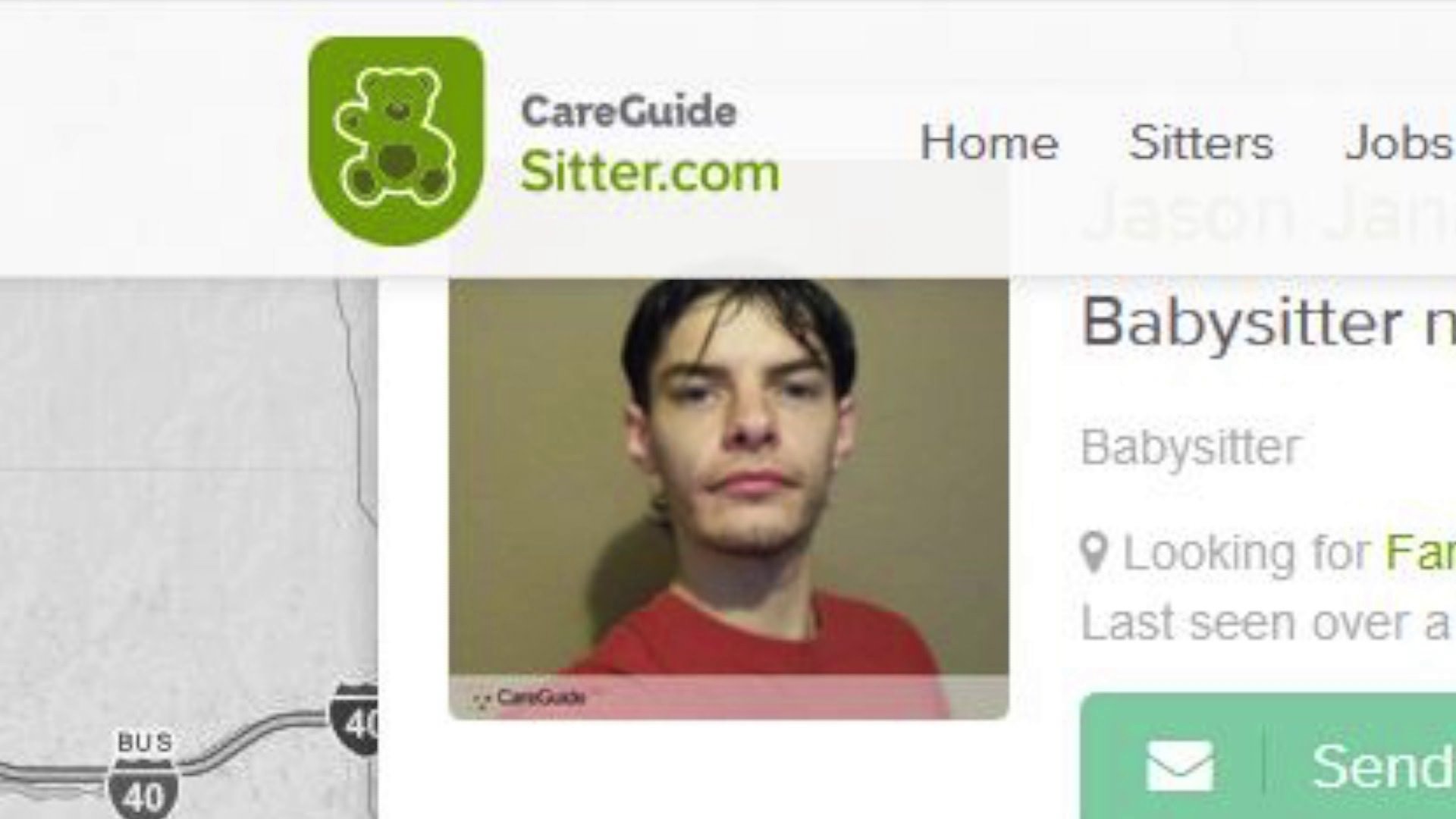 The company, which is based out of Canada, says they do not perform background checks.
Janatsch admitted that on June 11, 2015, he used a female toddler whom he was babysitting to engage in sexually explicit conduct and took photos with his iPhone.
"It's unbelievable, to think that somebody can do that to a child," one parent said.
Thoughts running through many parent's minds.
"Don't like the thought of predators being on those sites, and I've heard too many horrible stories," another parent said.
"I've used them a couple of times, they're convenient like when you want date night, or anything like that," another parent said.
Part of Janatsch's bio on sitter.com reads: "I come on this site to look for a parent out there willing to give a guy a shot at babysitting ... Some people think men can't babysit due to things other men did to children, I am not one of those men..."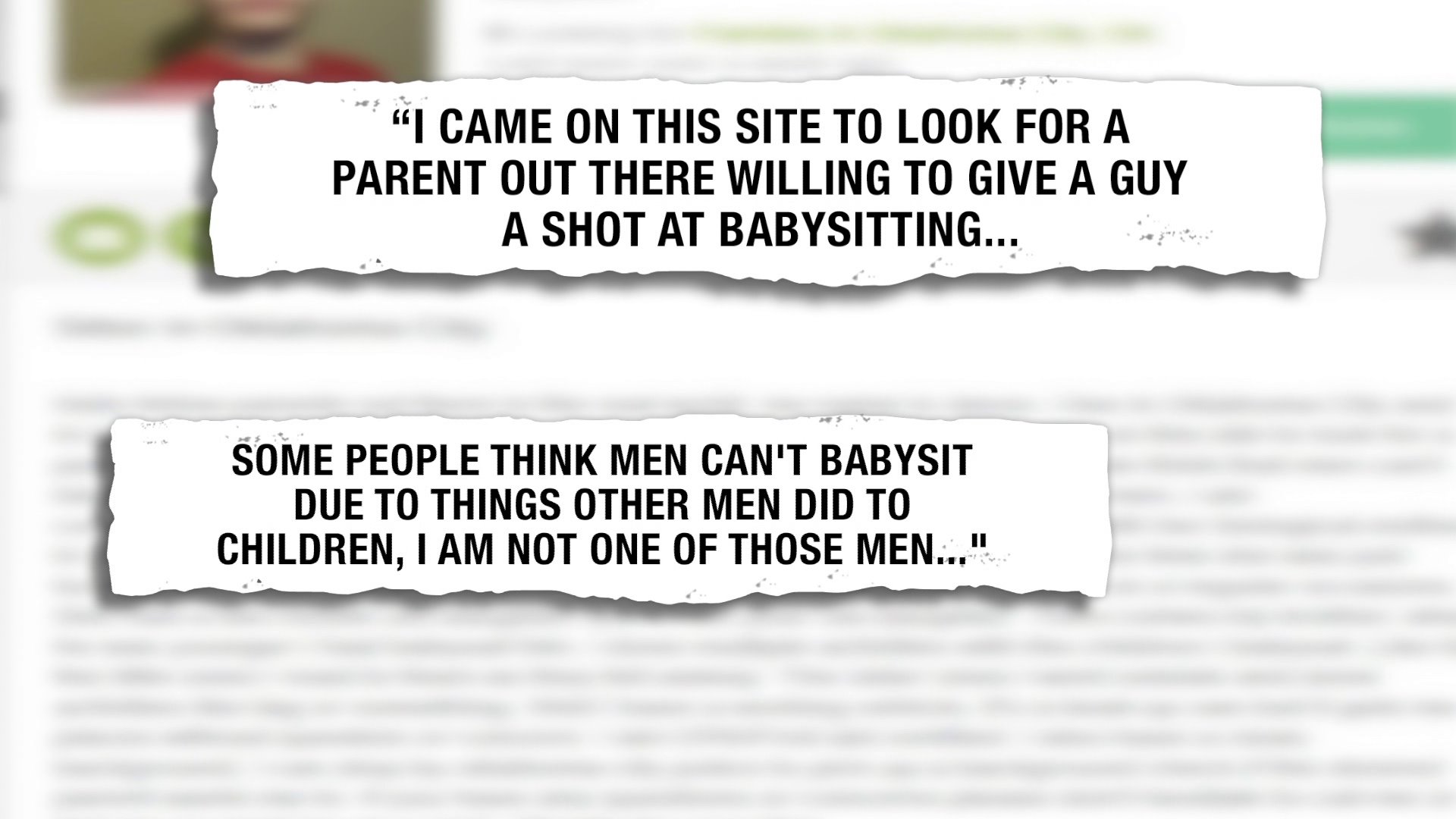 Homeland security investigators found Janatsch, sent pornographic images of a toddler to a man in New Zealand.
"It reinforces my decisions to not use those kinds of sites and to only allow only family or people I really trust to care for my child," another parent said.
According to federal court documents, Janatsch was on the app "kik" under the screen name "theloverofthelittle."
On September 19, 2015, authorities say he made contact with the man in New Zealand.
He allegedly sent a message saying, "Yo, I have a kid."
The person responded saying, "Yo :) Same :) You fool with her?"
Janatsch responded saying, "Yep, I have a few pics."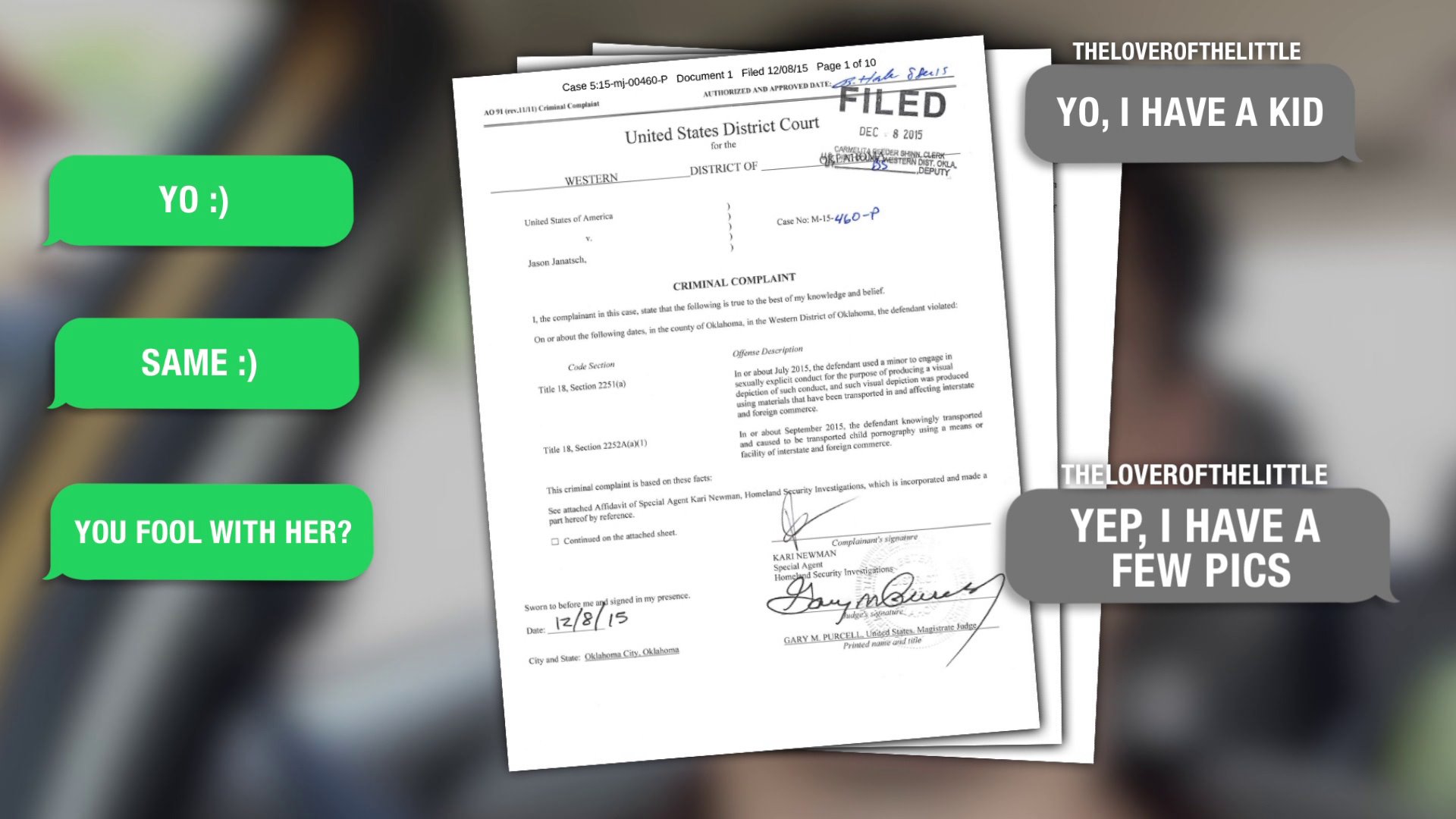 According to the texts, the child was a one-year-old girl.
"You put your trust in people, you think that are sincere and they do things like that," a parent said.
A new warning from a fellow mom who uses the babysitting sites.
"You just have to be cautious, it's your child, you have to check everything, you have to check who you're leaving your child with, the house, everything," a mother said.
Janatsch is facing a minimum of 15 years in prison.
Officials say the man in New Zealand was also charged with the child pornography.