This is an archived article and the information in the article may be outdated. Please look at the time stamp on the story to see when it was last updated.
OKLAHOMA CITY – Oklahoma City firefighters are working to raise money to help honor those who have died on the job.
The Oklahoma City Fire Department has made it their mission to build a memorial for fallen Oklahoma City firefighters.
However, the department does not have all the funds to complete the memorial.
Until July 23, the fire department is hosting a fundraiser and selling shirts to help finish the monument.
Each t-shirt costs $20 and honors those who gave their lives to protect others with a rendering of what the memorial will look like when it is finished.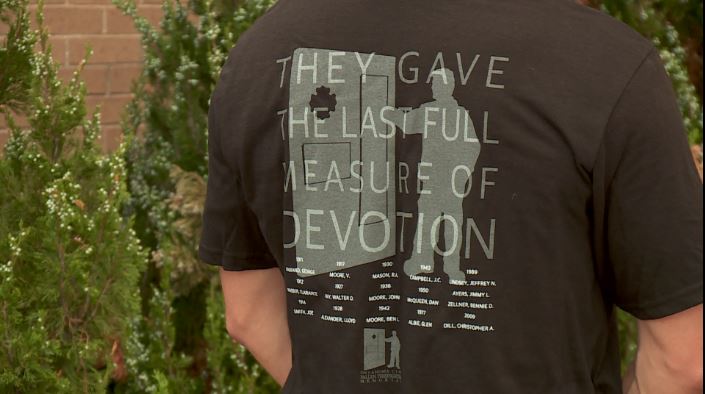 "We are trying to raise funds to establish a fallen firefighters memorial here in front of administration of Oklahoma City Fire Station 1," said Battalion Chief Chris Black.
Black says the department needs to sell approximately 1,300 t-shirts to finish the project.
To purchase a t-shirt, visit the fire department's memorial fund.