This is an archived article and the information in the article may be outdated. Please look at the time stamp on the story to see when it was last updated.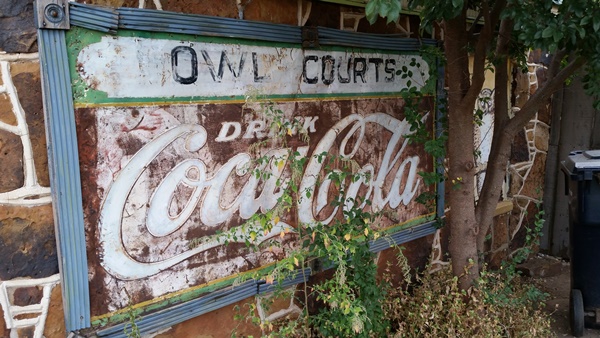 OKLAHOMA CITY – An Oklahoma City man is searching for a classic Coca-Cola sign that he says was stolen.
John Dunning says his 1930's era Owl Court Coca-Cola sign was stolen on June 5th from Owl Court, in the 700 block of W. Britton Rd.
Dunning told KFOR that the tin sign is approximately 6 x 4 feet.
Owl Court is an old tourist court along the Route 66 belt line in Oklahoma City.
If you see the sign, please contact John Dunning (405)816-9080.