This is an archived article and the information in the article may be outdated. Please look at the time stamp on the story to see when it was last updated.
OKLAHOMA CITY – A group of Oklahoma City officers did everything they could to turn around a tough situation for a little boy.
Last week, the Oklahoma Department of Human Services learned that a young boy was being removed from his home because of an unsafe situation.
While speaking with the boy, officers with the Oklahoma City Police Department learned that it was his birthday.
In addition to being removed from his home, the boy told police that he had never had a party or a birthday cake.
That's when the officers sprung into action.
The five officers spent their own money to provide the boy with a small birthday cake, presents and they even organized a small party for him at the DHS office.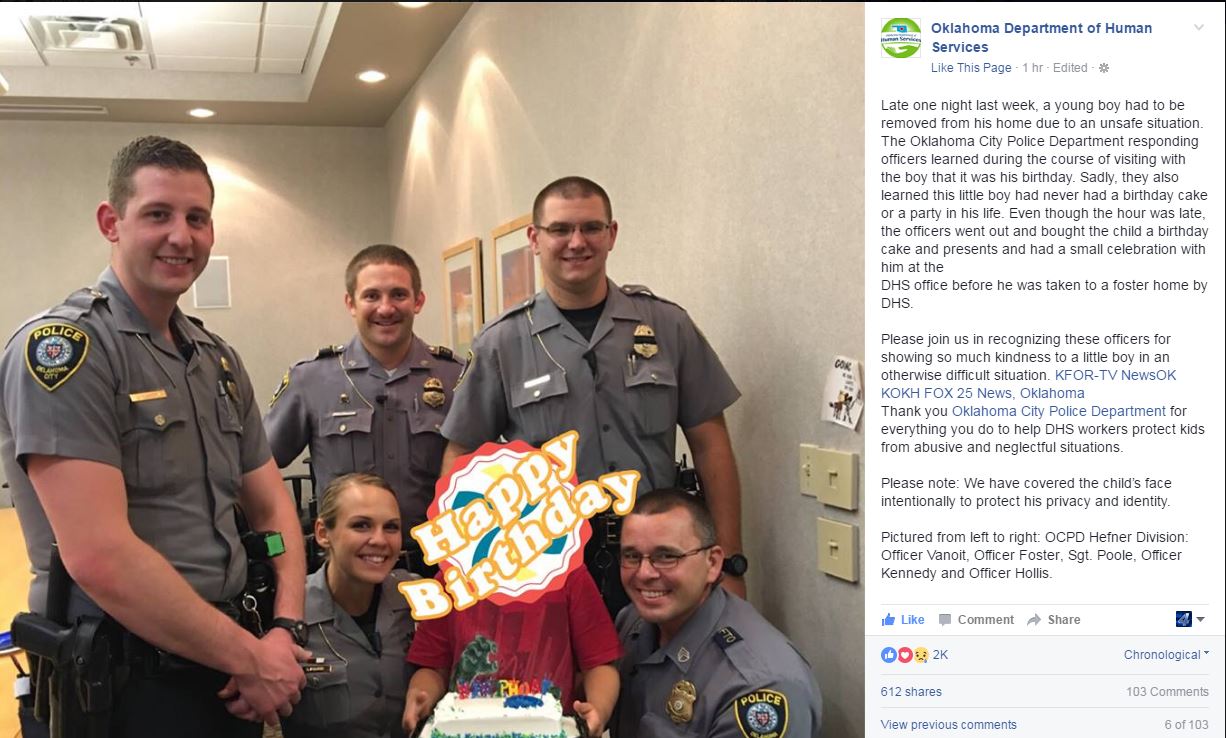 Good job, officers!