This is an archived article and the information in the article may be outdated. Please look at the time stamp on the story to see when it was last updated.
UPDATE: The victim has been identified as Rosalba Valdez-Reyonosa, 27.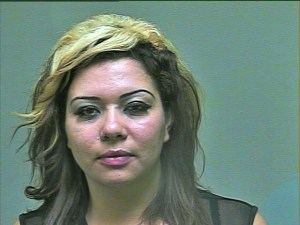 OKLAHOMA CITY – Police in Oklahoma City are investigating a mother who was murdered.
Police were called to the scene of the homicide early Friday morning – after the victim's kids woke up and discovered the body.
Police say three kids, ages three, eight and eleven, all lived inside the home with the victim.
Oklahoma City police Capt. Dexter Nelson,"The children awoke to find the mother unresponsive and called friends who called 911,"
Unfortunately, right now its not clear what led up to the murder.
Police won't say exactly how the victim died, but did add the victim's body showed obvious signs of trauma.
According to Nelson, "Right now it's really early in the investigation.  We don't have a lot to work on, but we do have what appears to be a homicide at this location."
The victim's neighbor, Gene Parton said "Any time a person is found dead, it's upsetting to the neighborhood being this close."
So far no arrests have been made, but neighbors hope someone is quickly brought to justice for the crime.
"It's gotta be rough of the children," said Parton.  "Hopefully they'll find out what happened and if there's foul play catch them, because its awful close to home."
The three kids were taken into protective custody by DHS
It does not appear the victim had any other family in the state.