This is an archived article and the information in the article may be outdated. Please look at the time stamp on the story to see when it was last updated.
OKLAHOMA CITY – The Oklahoma City Police Department has released photos of a man who allegedly tried to abduct a child.
Friday evening, police say they were called to reports of an attempted child abduction at a wrestling  tournament at the State Fairgrounds.
Police said a man picked up an 8-year-old child and attempted to walk away with him.
However, when the child began to kick and scream, the man put the child down and left.
Today, police released photos of the alleged attempted abduction.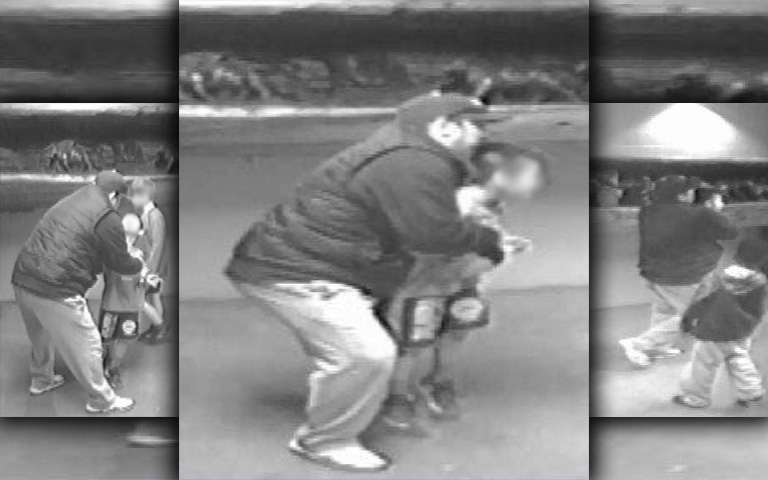 Witnesses described the man as a heavy set Hispanic or Native American male who is about 6 feet tall.  He was reportedly wearing a navy blue shirt with letters on the front.
If you recognize the man in the pictures above, please call Crime Stoppers at (405)235-7300.