This is an archived article and the information in the article may be outdated. Please look at the time stamp on the story to see when it was last updated.
OKLAHOMA CITY – Police want you to be on the lookout for a vehicle that was stolen after a woman was killed inside her northwest Oklahoma City home.
On May 1st, police were called to the 200 block of N.W. 87th St. after a woman was found deceased inside the home.
Officials say 45-year-old Monica Ervin-Adams showed obvious signs of trauma that are consistent with homicide.
Police say the case remains unsolved and Ervin-Adam's vehicle, which was reportedly stolen after her murder, has yet to be recovered.
Authorities say the missing vehicle is a gray 2003 Ford Taurus with the Oklahoma tag, EAS-105.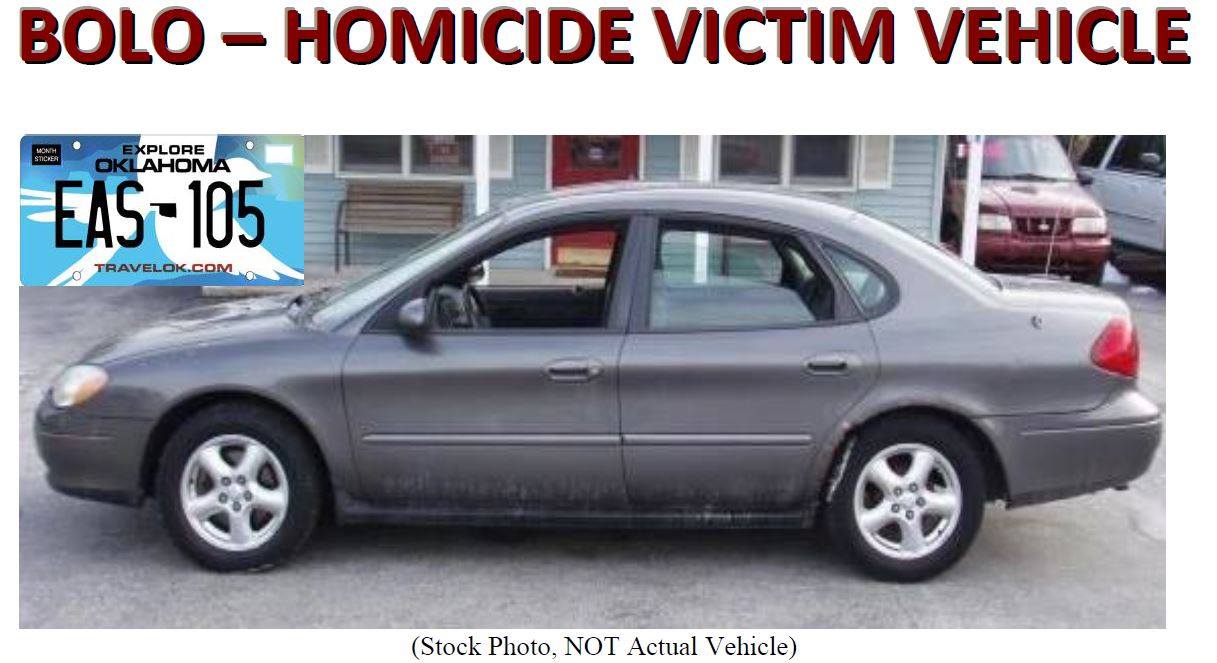 If you have any information that could help police, please call the Homicide tip-line at (405)297-1200.