This is an archived article and the information in the article may be outdated. Please look at the time stamp on the story to see when it was last updated.
OKLAHOMA -The Oklahoma City Thunder will sponsor blood drives with the Oklahoma Blood Institute.
The Oklahoma Blood Institute is asking you head out to the Cox Convention Center to give blood and get something in return.
"We're part of their holiday assist program, and we appreciate them so much. This is our fifth year to work with the Oklahoma City Thunder for this blood drive, and it`s just grown because we have locations all over the state," Andrea Heister, community relations manager said.
All donors receive a Thunder-Up blood donor t-shirt and a chance to score some tickets while giving to a good cause.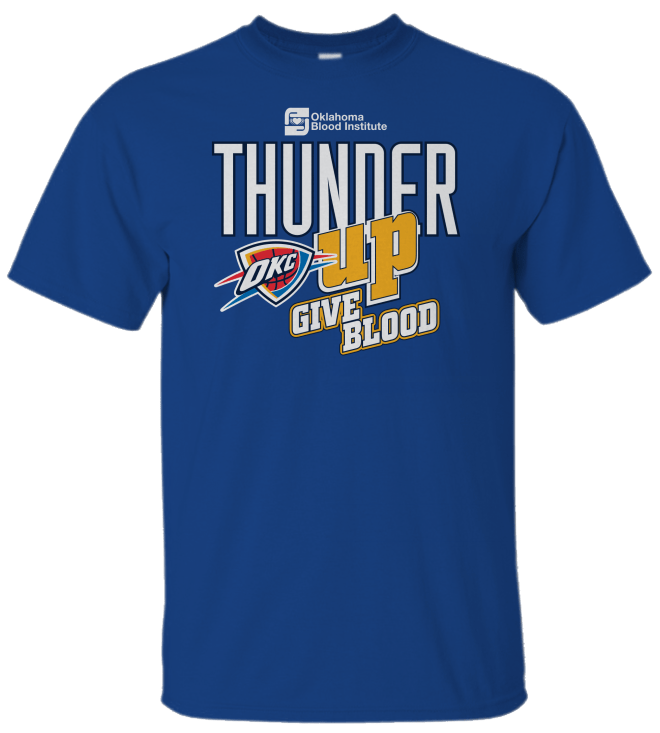 "One lucky winner will get a pair of lower level tickets, which I don't know about you, but a lot of folks can't afford those so you`ll have a great time at a game in January," she said.
Early December marked a blood emergency for OBI due to bad weather. Now that they are back on track to serve the 140 hospitals across the state they want to keep it that way.
"This is a difficult time for us because it's in between two really big holidays," Heister said. "And anytime people get off on their schedules, giving blood isn't top of mind."
And it's with the help of generous folks like Bob Neibling that's saving the lives of up to three people per donor.
"I think the benefits outweigh the time it takes so that's why I do it," he said.
The drive will be held today (Saturday) from 10:00 – 6:00 p.m. the Cox Convention Center in Oklahoma City.
Donors are encouraged to enter at the center's southwest entrance.
Free parking is available in the garage beneath the Cox Convention Center.
Once donor at each location will win two tickets to a Thunder home game.