This is an archived article and the information in the article may be outdated. Please look at the time stamp on the story to see when it was last updated.
OKLAHOMA CITY – Officials with the Oklahoma Democratic Party are asking State Superintendent Joy Hofmeister to step down following allegations of conspiracy.
Last week, Joy Hofmeister and four powerful polictical operatives were charged for campaign finance violations and conspiracy.
Prosecutors said Hofmeister and her team formed a dark money group to secretly accept big donations from corporations all in an effort to run a big negative campaign in 2014 against then-superintendent Janet Barresi.
Court documents detail a two-year investigation involving Hofmeister's campaign bid for state superintendent.
The affidavit names a long list of big campaign consultants and activists in the republican party.
Along with Hofmeister, prosecutors charged Stephanie Dawn Milligan, Steven Crawford, Lela Odom and Fount Holland with four counts for accepting contributions in excess of the maximum amount, accepting corporate contributions and two counts of conspiracy.
Milligan is currently a consultant for Donald Trump's campaign.
Right now, Holland is consulting on dozens of state republican races.
Prosecutors said Hofmeister and the four others created a "dark money" group to funnel money from corporations to use in a smear campaign against Barresi.
They reportedly raised $300,000.
Under Oklahoma law, candidates are not allowed to communicate with these "dark money groups," and prosecutors said Hofmeister was well aware of what the group was doing.
Hofmeister was emotional responding to the allegations.
"At the onset of my campaign I made a promise to myself and my supporters that as a candidate and a public servant I would reflect certain values including transparency, trustworthiness and above all, integrity. I am confident that my actions throughout my campaign more than two years ago were consistent with these values and in compliance with the law," Hofmeister said.
"The Oklahoma Republican Party supports Supt. of Public Instruction Joy Hofmeister. We know her to be of high moral character and support her as she fights these charges," said OKGOP Chairwoman Pam Pollard.
Hofmeister was booked into the Oklahoma County Jail Friday morning.
She entered a plea of not guilty during her arraignment.
Her preliminary hearing is scheduled for Dec. 13, 2016.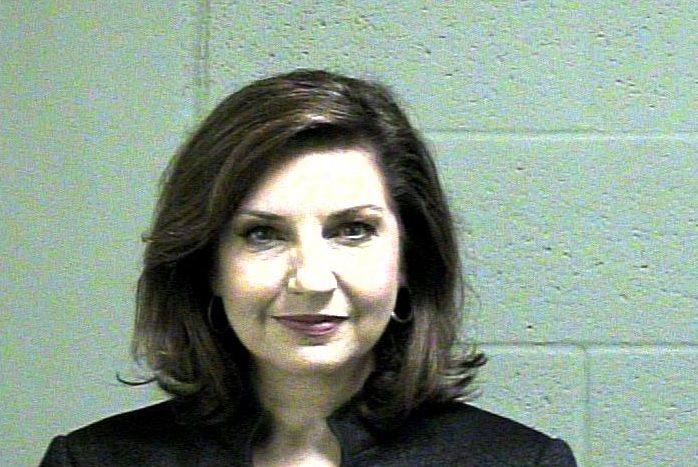 On Monday, the Oklahoma Democratic Party held a press conference to address Hofmeister's charges.
During the press conference, Mark Hammons, Oklahoma Democratic Party Chair, asked Hofmeister to step down from her position.