This is an archived article and the information in the article may be outdated. Please look at the time stamp on the story to see when it was last updated.
OKLAHOMA CITY – Many Oklahomans and local companies give of their time to volunteer for the Oklahoma Department of Human Services.
Each year, the DHS recognizes those efforts of individuals and organizations making a difference in the lives of clients.
News 4's Lacey Lett was one of 13 people who received a DHS Community Partner award on Thursday.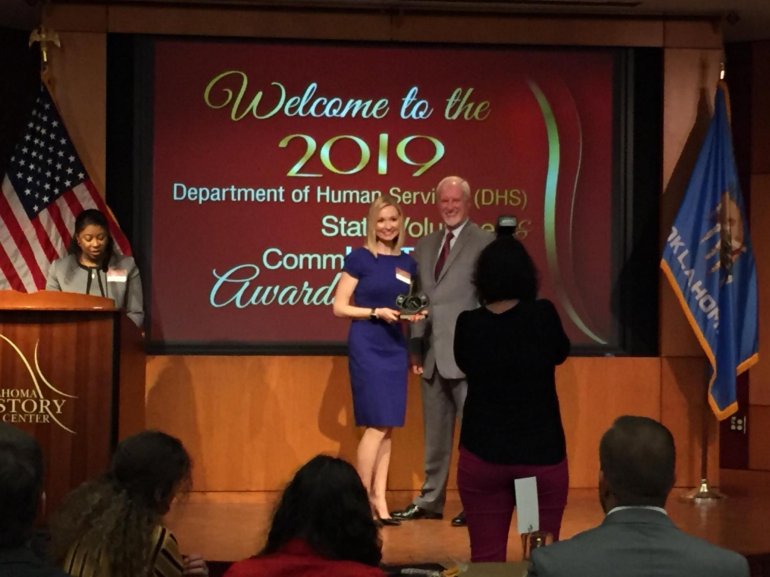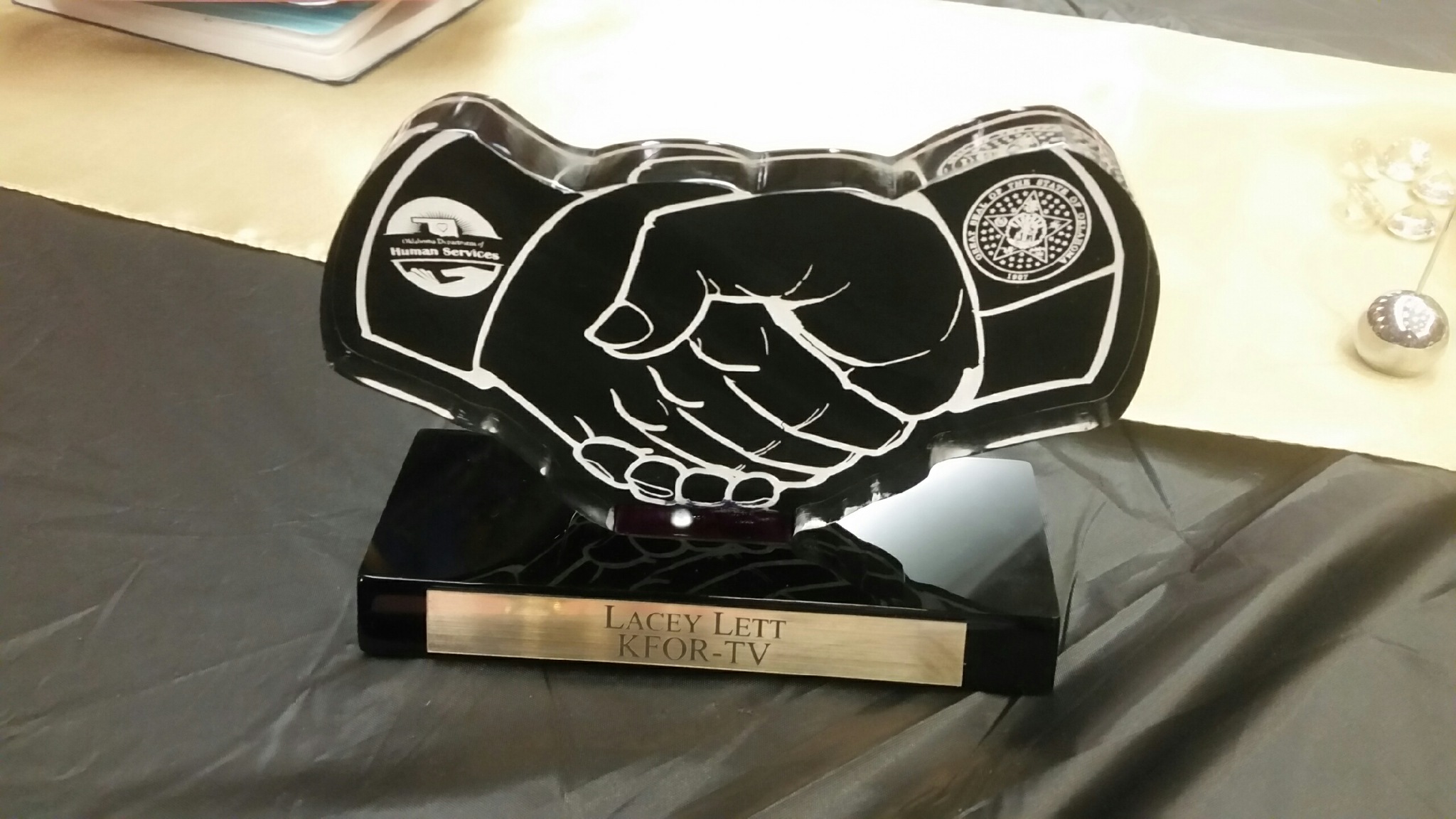 Lacey reports regularly on Oklahoma Children in DHS care who are now seeking forever homes through adoption.
This special series is called 'A Place to Call Home' and airs every Tuesday on KFOR News at 6pm.
Over the years many of those children featured have gone on to complete the adoption process.