This is an archived article and the information in the article may be outdated. Please look at the time stamp on the story to see when it was last updated.
TULSA, Okla. – A Tulsa County Detention Officer was arrested Friday after bringing drugs into the jail.
Deputies first questioned 20-year-old Kevin Mayo after they received a tip that he was "bringing contraband into the jail."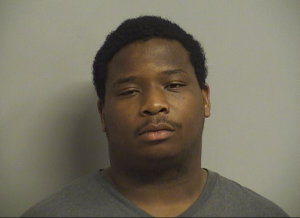 After a search through Mayo's backpack, deputies found hydrocodone, two grams of meth, and more than four grams of marijuana, all wrapped inside a burrito. They also found rolling papers hidden in a pack of gum and cell phone chargers in his backpack.
According to Fox 23, deputies also located a cell phone in his sock and lighters in his pocket.
Mayo first told investigators he didn't know anything about the phone, but later confessed that he was bringing it in for an inmate.
He's facing several charges, including conspiracy to commit a felony and possession of drug paraphernalia.
Mayo has been with the TCSO since March.
Just one week ago, another Tulsa County Detention Officer was also arrested.
38-year-old Rickardo Williams was arrested on allegations he inappropriately touched inmates.