This is an archived article and the information in the article may be outdated. Please look at the time stamp on the story to see when it was last updated.
CATOOSA, Okla. – An Oklahoma driver was shaken up after lightning struck their car, fire officials say.
Around 5:30 p.m. Tuesday, a driver was traveling east on the Will Rogers Turnpike near Catoosa when their car was struck by lightning, a firefighter told the Claremore Daily Progress.
The driver immediately called for an ambulance.
The Catoosa Fire Department and the Verdigris Fire Department rushed to the scene.
When fire crews arrived, they noticed smoke coming from beneath the vehicle's hood.
That is when the 2016 Toyota Prius Hybrid caught fire, the Claremore Daily Progress reports.
Catoosa Fire Chief Denus Benton told the local newspaper that the driver was able to maintain control, but was quite shaken up.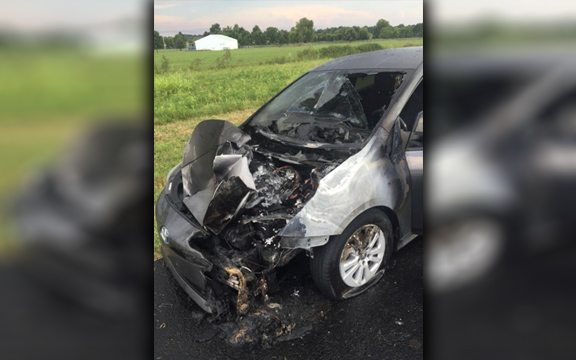 According to the Weather Channel, it is a widespread myth that vehicles provide protection from lightning due to the tires.