This is an archived article and the information in the article may be outdated. Please look at the time stamp on the story to see when it was last updated.
OKLAHOMA CITY – In less than a month, voters will be heading to the polls to decide on several key races. One of those races will determine the state's next governor.
On Nov. 6, voters will decide between Republican Kevin Stitt, Democrat Drew Edmondson and Libertarian Chris Powell.
Since the election is closely approaching, News 4 decided to break down what each candidate says is important for Oklahoma's future.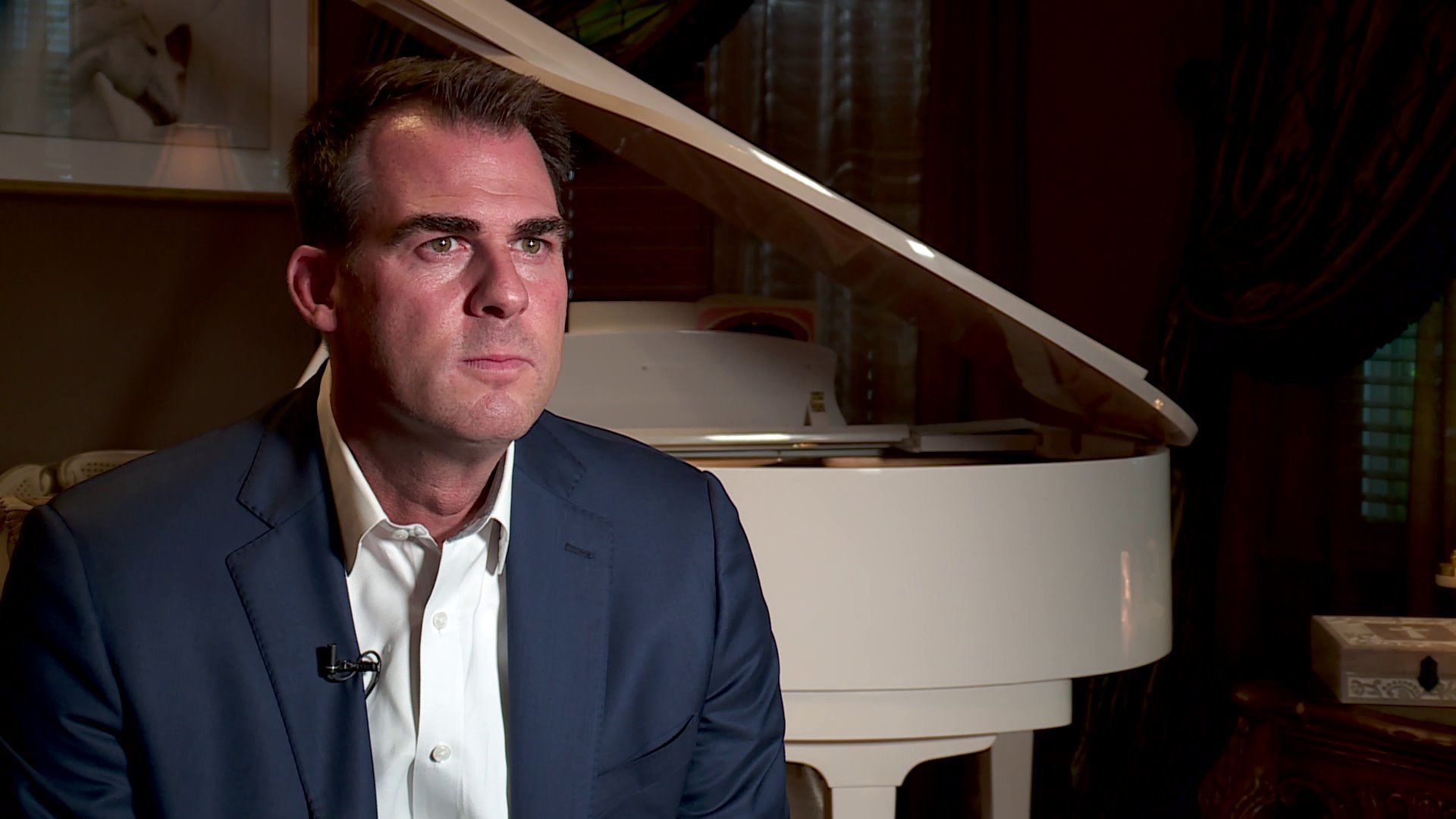 Kevin Stitt- Republican:
Reduce and streamline 400 state agencies, boards and commissions.
Give the governor more accountability to fire underperforming agency leaders in appointed positions.
Audit all agencies.
Budget all state funds.
Require a line- item budget.
Raise teacher pay to match the pay of teachers in our six-state footprint.
Review ways to empower local communities to best fund the needs of their local schools.
Supports state question to give schools ability to use building fund on teacher pay.
Expand the use of video technology to deliver AP classes across the state.
Recruit, train and retain great teachers through a temporary program to provide $5,000 bonuses to certified teachers who are teaching in Oklahoma for the first time.
Bring in new companies to Oklahoma through recruitment and capitalizing on Trump's tax cuts.
Remove wasteful licensing fees for job creators in Oklahoma.
Audit Medicaid
Establish performance metrics and hold the Department of Health leaders accountable
Sell health insurance across state lines to stimulate competition and reduce premiums.
Stitt's campaign told News 4 the legislature has raised nearly $1 billion in taxes over the past two years, and the state is seeing sizeable growth when it comes to state revenue. Stitt says he will "commit this new revenue to support our teachers and schools while also using accountability measures to ensure we are being efficient across state government with our spending." Stitt's campaign says the funding resources are already there, and core services need to efficient and effective.
When it comes to the state's economy, Stitt says companies are moving back to the United States and Oklahoma is prime to attract this opportunity with the right kind of leadership. He says he will use his business experience to recruit and retain companies in the state.
Drew Edmondson- Democrat:
Stop cutting higher education funding.
Give teachers a series of pay raises to make Oklahoma competitive nationally
Recruit more teachers, smaller class sizes and administrative accountability
Make Pre-K available to every student
Accept Medicaid expansion funds
Consider options to make health care market competitive, affordable and working for families.
Force negotiation of prescription drug price increases, sue companies that manipulate costs and import safe drugs from Canada
Work with existing companies to expand operations and help recruit new businesses to come to Oklahoma.
Work with every county on economic development
Focus on maximizing return on investment with zero-based budgeting, streamlining of executive positions and a robust whistleblower program.
Staff the Department of Commerce with experienced business professionals to drive development.
Promote public-private partnerships
Expand fiber optic networks in rural communities
Pass a Family Farmers Bill of Rights to empower small farmers with fair market access and protection against out-of-state agricultural corporations
Close corporate tax loopholes
Expand tax deductions for middle class Oklahomans and small businesses
Establish Office of Open Government to facilitate public's right to know
Create new transparency rules to crack down on lobbying industry and corrupt political donations
Restore the gross production tax to 7%
End the capital gains deduction loophole that mostly benefits taxpayers making over $1 million
Add a 50 cent per pack increase to the cigarette tax
No increase on income tax
Work to improve education benefits, employment and medical and mental health services for veterans.
Edmondson's campaign told News 4 that he plans to use money obtained from the increased gross production tax, ending the capital gains tax exemption and the increased cigarette tax to provide additional funding for education. Edmondson adds that teachers currently feel a lack of respect due to the deliberate indifference to the plight of Oklahoma schools over the past eight years.
Officials with Edmondson's campaign also tell KFOR that by accepting its share of Medicaid funding, the state would be able to better provide medical and mental health services to our veterans and rural hospitals.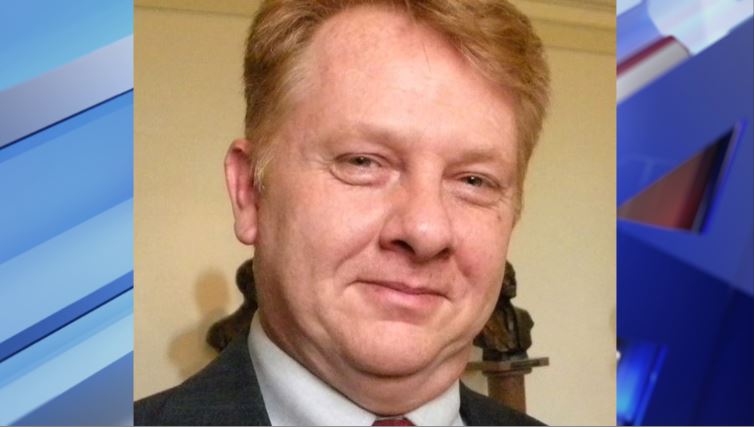 Chris Powell- Libertarian:
Focus on the state's prison overcrowding problem by prioritizing those who pose a genuine threat to the public.
Against testing mandates and curriculum directives placed on local school districts by politicians and bureaucrats
Eliminate tax credits and subsidies for various special interests
Consolidate numerous agencies, including six state law enforcement agencies that could be one entity
Against tax credits and incentives given to big corporations
Create real reforms to fix the family court system and Oklahoma's child protective services
In favor of complete decriminalization of cannabis.
Powell told News 4 that there are almost two dozen state agencies that have some law enforcement function, which can lead to redundancy. He says it just makes sense to combine those entities in order to save money and reduce the risk of repetition. He says there have been efforts to consolidate state law enforcement agencies in recent years, but they have not been successful. Powell says he is also in favor of eliminating the Office of Lieutenant Governor.
Also, he says there are numerous incentives that provide favoritism to specific industries, and should be eliminated. He told News 4 he believes the spaceport sales tax exemption, the rebate given for filming movies in the state, and parts of the Five Year Ad Valorem Tax Exemption that reduce local government revenue should be eliminated. Powell says he also favors eliminating TIF districts that are proposed as economic development but just poach jobs from surrounding communities and rob local government of revenue.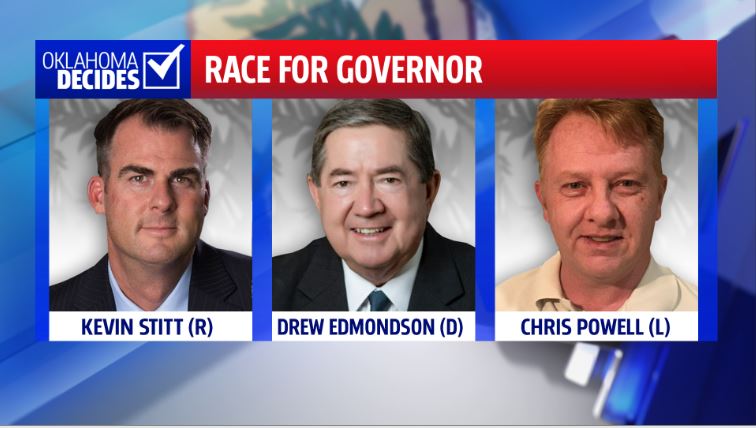 Voters will decide between the three candidates during the general election on Nov. 6.
Editor's note: News 4 contacted Stitt's campaign on the evening of Oct. 16 for clarifications on his plan, but did not hear back by the time the story published on Monday morning. We received answers to our questions on Monday afternoon.