This is an archived article and the information in the article may be outdated. Please look at the time stamp on the story to see when it was last updated.
OKLAHOMA CITY – Oklahoma Highway Patrol troopers are warning drivers to be extremely careful when it comes to construction zones and accident scenes.
On Monday night, troopers were investigating a deadly accident on the Will Rogers Turnpike when a distracted driver hit a patrol car.
The crash caused the patrol car to slam into another trooper's vehicle, damaging both cars.
According to a post on the patrol's Facebook page, both troopers were also injured in the wreck. Fortunately, they were treated for their injuries and were released.
Officials say this should serve as a reminder to slow down when you are approaching emergency vehicles.
While the troopers' injuries were minor in this case, this isn't the first time the agency has dealt with the dangers of distracted drivers.
In 2015, Trooper Nicolas Dees was killed on impact when a car hit him along I-40, and Trooper Keith Burch was injured in the crash.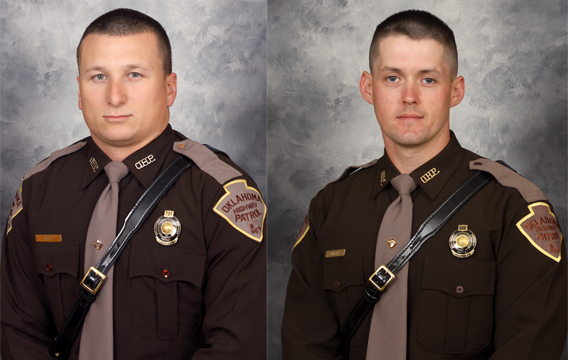 Authorities say troopers were at the scene of an overturned semi-truck on I-40.
Officials say Burch parked to protect oncoming traffic from hitting the wrecked semi-truck. On the back of his unit, he placed a yellow flashing light instructing drivers to move over into the next lane.
Traffic was following the directions until Steven Clark's vehicle didn't switch lanes and slammed into the troopers.
According to court documents, Clark admitted to OHP investigators that he saw the troopers' flashing emergency lights but didn't slow down. Instead of merging to the right lane to go around the crash and the trooper's car, he drove right toward it.
Clark admitted that he was using his cell phone seconds before the crash.