This is an archived article and the information in the article may be outdated. Please look at the time stamp on the story to see when it was last updated.
OKLAHOMA CITY – Oklahoma lawmakers from both parties are coming together to create recommendations for the implementation of the state's new medical marijuana program.
Last month, voters across the state approved  State Question 788, which legalizes the use of medical marijuana for certain patients who are able to obtain a license.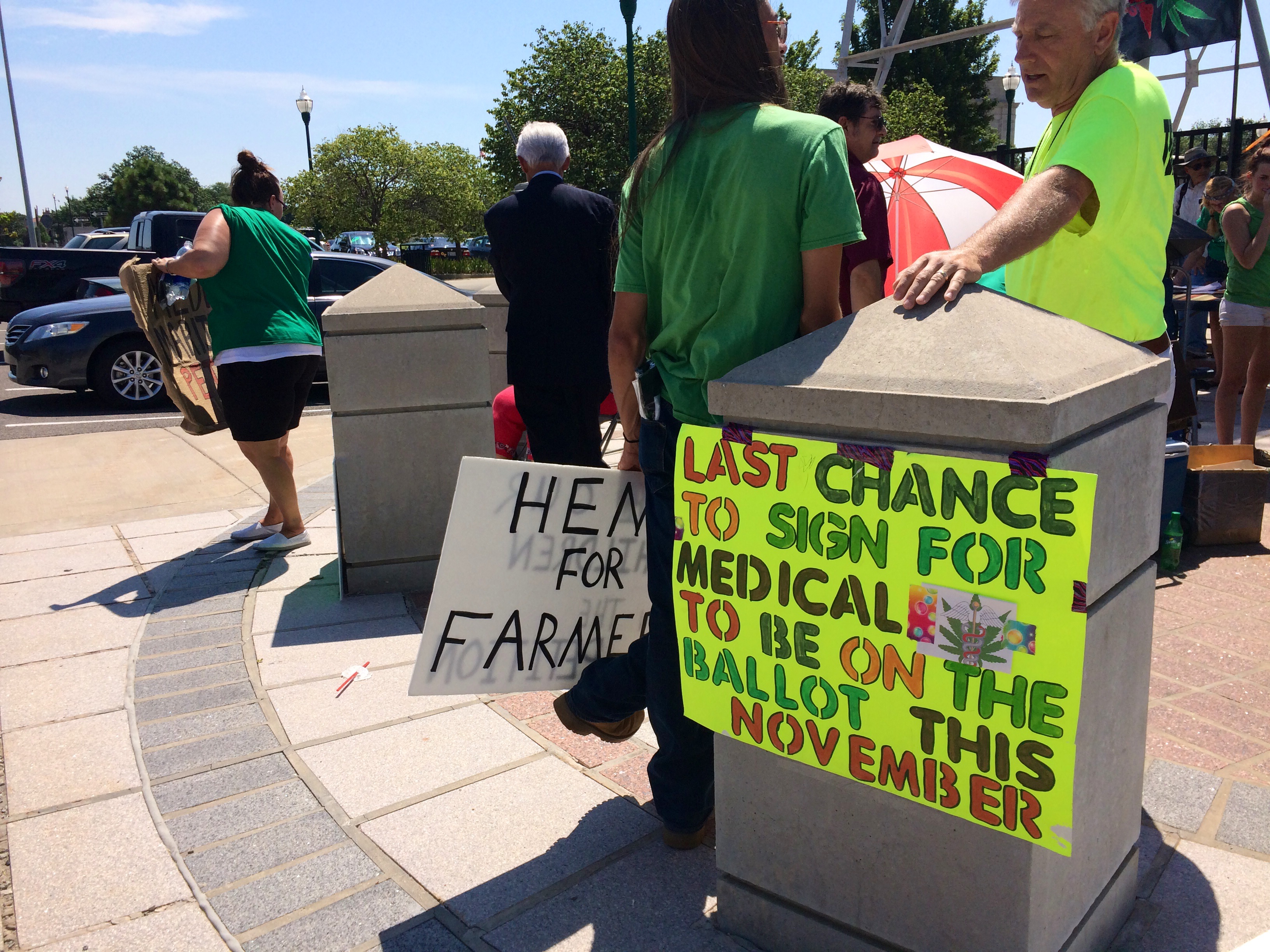 Last week, the Board of Health approved emergency rules on medical marijuana, with two specific exceptions.
Under the new emergency rules, smokable forms of medical marijuana would be banned from being sold in dispensaries. According to Interim Health Commissioner Tom Bates, licensed medical marijuana users would still be allowed to use it if it was grown themselves.
"To allow smokable forms would be a step back as protectors of public health in Oklahoma and certainly reasonable people can differ on that," Commissioner Bates said.
After the rules were announced, medical marijuana advocates filed two lawsuits against the Oklahoma State Department of Health.
Around the same time, legislative leaders announced that they were forming a bipartisan group to come up with a permanent regulatory framework for the implementation of the state question.
"The Oklahoma Senate will not undo the will of voters, who spoke loudly by passing State Question 788," Senate Majority Floor Leader Greg Treat, R-Oklahoma City, said last week. "While the Health Department and its commissioner did yeoman's work in drafting emergency rules, the Board of Health's adoption of last-minute amendments without public comments has undermined the public's confidence in the system. Lawmakers have the ability to amend this law as we move forward to address any issues which may arise."
Organizers say the group will meet with various stakeholders before coming up with the recommendations.
"This group of bipartisan lawmakers will be working diligently with all the stakeholders to determine the most efficient way to enact the will of the voters," said Speaker Charles McCall, R-Atoka. "Oklahoma is in unchartered territory, and there are still a lot of unanswered questions and differing opinions on how to create the best regulatory framework that ensures patients have access to safe and effective medicinal products. I hope it can be done quickly, but more importantly, it needs to be done right."
The lawmakers serving on the working group are:
Sen. Greg McCortney, R-Ada
Sen. Lonnie Paxton, R-Tuttle
Sen. Darcy Jech, R-Kingfisher
Sen. Julie Daniels, R-Bartlesville
Rep. Jon Echols, R- Oklahoma City
Rep. Dustin Roberts, R-Durant
Rep. Scott Fetgatter, R-Okmulgee
Rep. Josh West, R-Grove
Rep. Carol Bush, R-Tulsa
Sen. Michael Brooks, D- Oklahoma City
Rep. Steve Kouplen, D-Beggs
Rep. Ben Loring, D- Miami
Rep. Jacob Rosecrants, D-Norman.
The first meeting is scheduled for July 25. Officials say they will be open to the public.