This is an archived article and the information in the article may be outdated. Please look at the time stamp on the story to see when it was last updated.
CANADIAN COUNTY, Okla. – A man was arrested by Canadian County Sheriff's investigators for possession of child pornography.
Investigators were originally called to investigate a public intoxicated person at the Canadian County office of the Oklahoma Department of Human Services.
When sheriff's deputies arrived Monday, they identified 33-year-old Glenn Baldwin as the suspect in the public intoxicated call.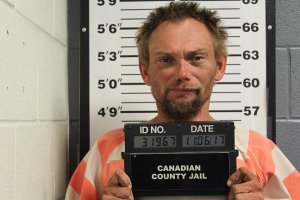 Baldwin told patrol deputies he was at DHS to report a computer crime incident.
Officials say the investigation started when investigators were called out to DHS in Canadian County in reference to a computer crime involving social media. Investigators were asked to assist DHS in "figuring out if the juvenile was responsible for the computer crime."
During the investigation, "investigators interviewed Baldwin, father of the child, regarding the computer crime incident."
Investigators asked Baldwin if they could do a forensic examination of his cellular phone to see if his device was used for in connection with the computer crime. Officials say Glenn gave investigators permission to examine the phone.
After a forensic examination was done, investigators recovered approximately five photographs of child pornography.
The photographs depicted young female children engaging in sexual acts and modeling in the nude.
Baldwin's phone was placed into evidence and a search warrant will be obtained to examine the phone further.
His children were quickly moved into the state's custody.
Baldwin was also re-interviewed about the child pornography found on his phone but denied he looked at it.
He was arrested for possession of child pornography and booked into the Canadian County Jail. His bond was set at $25,000.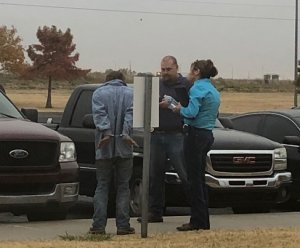 He remains in custody.