This is an archived article and the information in the article may be outdated. Please look at the time stamp on the story to see when it was last updated.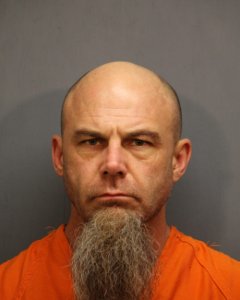 LAWTON, Okla. – An Oklahoma man who allegedly supplied his wife with methamphetamine and, then, bound her after she became combative has been arrested following her death.
Police said 49-year-old Brandon Harris was arrested for second-degree manslaughter and drug charges following the death of Heather Harris at their home in Lawton, Oklahoma, about 87 miles (140 kilometers) southwest of Oklahoma City.
An affidavit made public Friday said the woman died shortly after midnight on Feb. 10 after the couple took meth Brandon had supplied. He told police, after consuming the drug, Heather took her clothes off and went outside for at least half an hour in temperatures near freezing.
Afterward, the affidavit said the couple fought physically and Brandon allegedly bound her "until she became unconscious and died."