This is an archived article and the information in the article may be outdated. Please look at the time stamp on the story to see when it was last updated.
DUNCAN, Okla. – An Oklahoma man charged in connection to Australian athlete Christopher Lane's "boredom murder" has been sentenced to prison.
23-year-old Oddesse Barnes was charged with accessory to first-degree murder in April.
According to KSWO, he took a plea deal from prosecutors saying he would testify in court in the murder trials of Chancey Luna and Michael Jones in April.
He was sentenced to serve 12 years in prison, followed by 13 years probation.
He was arrested for the crime last year.
Authorities said the teenagers allegedly conspired to kill Lane out of "boredom."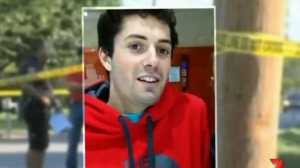 Officials say Barnes helped two teenagers hide the gun used to kill the Australian athlete.
CLICK HERE TO READ MORE ON CHRISTOPHER LANE'S MURDER