This is an archived article and the information in the article may be outdated. Please look at the time stamp on the story to see when it was last updated.
Update: 7/3/14 – A preliminary report from the NTSB revealed the Robin Smith, along with two others, were performing pilot proficiency exams at the time of the plane crash that occurred last month.
Witnesses reported seeing the airplane climb to an altitude between 50 and 200 feet with the landing gear retracted.  The plane then rolled to the right and slammed into the ground.
Investigators have recovered the wreckage and the cockpit voice recorder.
Authorities will continue to investigate the cause of the crash.
YUKON, Okla. (WHNT)  – Authorities say an Oklahoma man was killed when a plane crashed in Alabama.
Madison County deputy coroner David Young says 60-year-old Robin Gary Smith, of Yukon, died when his plane crashed at Huntsville International Airport.
Authorities with the Oklahoma Highway Patrol confirm Smith was a retired lieutenant and pilot for the patrol.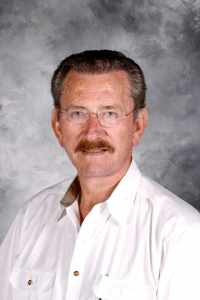 Two other people on board were also killed.
Officials say the plane was trying to take off from the runway when it caught fire.
No word on what caused the plane to crash or catch fire.
Smith graduated from the 28th OHP Academy in 1971  and was assigned to Troop O's aircraft division.
He retired in 1991.
For more information on the crash, visit WHNT's website.