This is an archived article and the information in the article may be outdated. Please look at the time stamp on the story to see when it was last updated.
CLINTON, Okla. – Talk about a happy birthday!
James Watkins, from Kingfisher, celebrated turning another year older at the Lucky Star Casino in Clinton.
Little did he know – he would also be leaving hundreds of thousands of dollars richer.
On Saturday, Watkins hit a jackpot to win $916,408.19.
"I couldn't believe what had happened," he said. "My wife and I hadn't even been there an hour when the machine started going crazy. My wife thought I was joking, and I thought, 'Oh my goodness, I'm going to have a heart attack!'"
Watkins put $100 in a Smooth as Silk VGT machine, was betting $3 and was down to just $16 when he hit the progressive jackpot.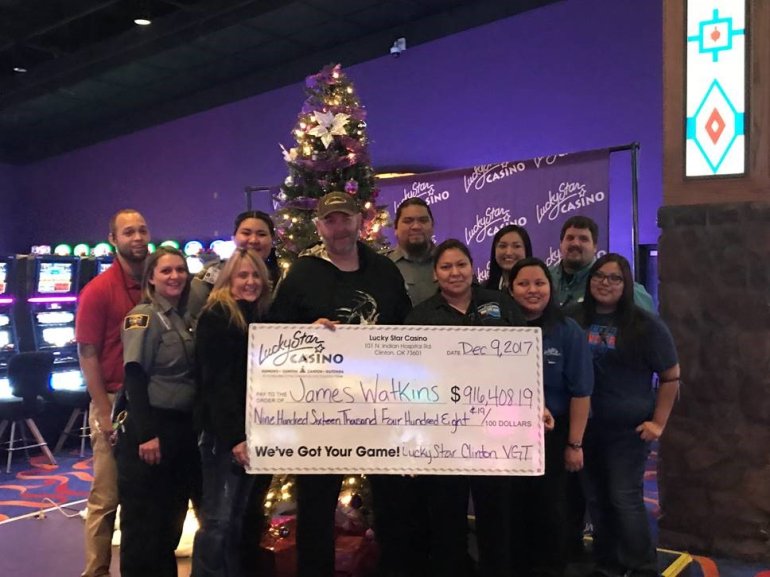 "It's always a thrill to see something like this happen for one of Lucky Star's guests," said Chris Derenzo, the assistant general manager of the casino. "This is life changing for James and his wife, Stacy, and we're happy to be part of it. And, for him to win on his birthday? That's just icing on the winning cake."
Watkins moved about six months ago to Hinton for his job in the pipeline industry. He plans to pay off bills, buy a house and still go to work Monday.
Watkins has the option of a lump sum or an annual payout over the next 20 years.