This is an archived article and the information in the article may be outdated. Please look at the time stamp on the story to see when it was last updated.
LOUISIANA – Eight alleged "members or associates" of the Aryan Circle (AC) have been indicted and arrested for their alleged roles in the 2016 murder of an alleged fellow AC gang member in Evangeline Parish, Louisiana.
According to an indictment, the AC is "is a powerful race-based, multi-state organization that operates inside and outside of state and federal prisons throughout Texas, Louisiana, and the United States. The AC was relatively small in comparison to other prison-based gangs, but grew in stature and influence within TDCJ in the 1990s, largely through violent conflict with other gangs, white and non-white alike."
It also alleges that the AC "enforces its rules and promotes discipline among its members, prospects and associates through murder, attempted murder, assault, robbery and threats against those who violate the rules or pose a threat to the organization.  Members, and oftentimes, associates, are required to follow the orders of higher-ranking members without question."
The indictment charges seven defendants with being accessories-after-the fact in violent crimes in aid of racketeering murder of Clifton Hallmark.
The defendants charged in the superseding indictment are David Wayne Williams, aka Big Dave, 36, of Sulphur, Louisiana; Christina Marie Williams, 38, of Sulphur, Louisiana; Brian Elliot Granger, aka Sneak, 36, of Beaumont, Texas; Leland Edward Hamm, 43, of Tulsa, Oklahoma; Richard Alan Smith, 47, of Little Rock, Arkansas; Michael Paul Auxilien, 34, of Mamou, Louisiana; and Stone Haynes, 49, of Beaumont, Texas.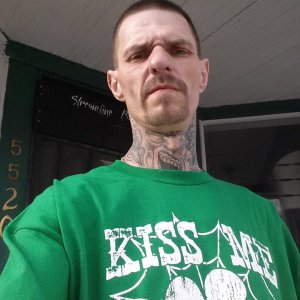 An indictment charging alleged AC gang member Jeremy Jordan, 38, of Orange, Texas, for the racketeering murder of Clifton Hallmark was returned by the federal grand jury on Dec. 14, 2017, and unsealed Tuesday.
The case is being investigated by a multi-agency task force.