This is an archived article and the information in the article may be outdated. Please look at the time stamp on the story to see when it was last updated.
OKLAHOMA CITY – An Oklahoma artist's design has been selected by a world-renowned museum to honor the sacrifices of Native American soldiers.
The committee for the Smithsonian's National Museum of the American Indian- National Native American Veterans Memorial has unanimously selected the design concept submitted by Harvey Pratt.
Pratt's design is titled "Warriors' Circle of Honor."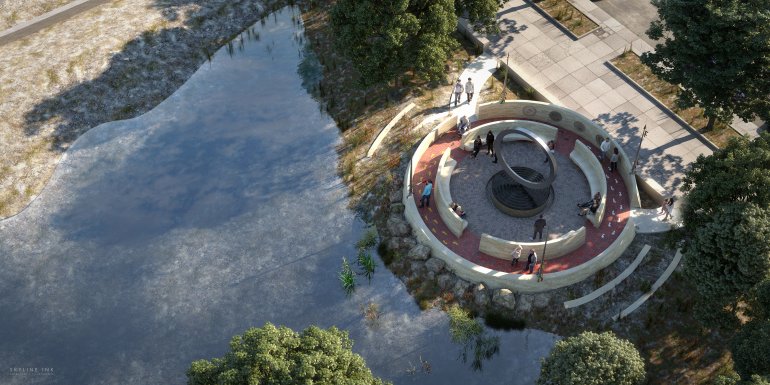 "Through meeting thousands of Native American veterans, I learned most of all about the commitment these veterans have to the well-being of the United States," said Kevin Gover, director of the museum. "These veterans are perfectly aware that they are serving a country that had not kept its commitments to Native people, and yet they chose—and are still choosing—to serve. This reflects a very deep kind of patriotism. I can think of no finer example of service to the United States and the promise it holds."
Officials say Native Americans serve at a higher rate per capita than any other population group and have done so since the American Revolution.
Yet, no national landmark in Washington, D.C., focuses on the contributions of American Indians, Alaska Natives and Native Hawaiians who have served in the military.
Harvey Pratt is a multimedia artist and recently retired forensic artist, as well as a Marine Corps Vietnam veteran. His design concept features an elevated stainless steel circle on an intricately carved stone drum.
Groundbreaking for the memorial is slated for Sept. 21, 2019, with an expected opening in late 2020.