This is an archived article and the information in the article may be outdated. Please look at the time stamp on the story to see when it was last updated.
Some viewers may find these details disturbing. 
TULSA, Okla. – A Tulsa mother has been charged with child abuse murder after her 3-month-old son died from severe injuries.
Officials say 23-year-old Ashley Ledbetter originally told police her son, Zion, had fallen of a bed and became unresponsive.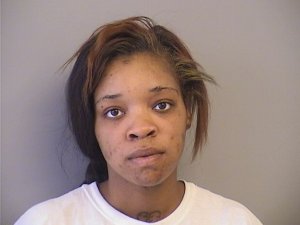 According to an affidavit obtained by KJRH, Ledbetter later told police she lied and "became frustrated when Zion wouldn't stop crying."
She then picked up Zion by the back of his neck and slammed him on the bed face down five times.
The affidavit says the baby bounced off the bed, hit his head on a dresser, and then landed on the floor.
Zion suffered severe internal injuries and multiple skull fractures. Doctors at the hospital described his injuries as "unsurvivable."
Police say Ledbetter and her son were staying with friends at the time.
Zion's father has been taken in for questioning, but was not present at the time of the incident.
Ledbetter is being held on a $1,000,000 bond.