This is an archived article and the information in the article may be outdated. Please look at the time stamp on the story to see when it was last updated.
ROGERS COUNTY, Okla. –An Oklahoma woman was sentenced to prison for her role in an accident that killed a teenager.
In 2015, authorities say Gage Shriver and Dakota Shriver were arguing while Gage was driving. Prosecutors say that Dakota hit Gage, which caused him to hit two pedestrians.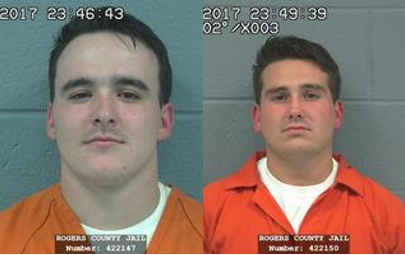 Noelle New was killed in the crash and Maranda Talley was critically injured.
Following the crash, the brothers reportedly drove away from the crash site without calling 911.
Instead, prosecutors say they called their mother, Dorothea Butanda.
According to FOX 23, Talley, who was injured following the crash, testified that she saw Butanda and the Shrivers cleaning up the crash scene before police arrived.
In September, Dakota was found guilty of being an accessory to leaving the scene of a fatal crash, accessory to an injury crash, obstruction and second-degree murder.
Gage was found guilty of manslaughter as well as leaving the scene of a fatal crash, leaving the scene of an injury crash, DUI with great bodily injury, leaving the scene of an accident with property damage, failure to report a crash and obstruction.
Butanda was charged with accessory after the fact to murder, two counts of accessory to leaving the scene of an injury accident and obstructing an officer in the case.
She ultimately pleaded guilty to the charges, even though she attempted to withdraw that plea.
On Tuesday, she was sentenced to nine years in prison.