This is an archived article and the information in the article may be outdated. Please look at the time stamp on the story to see when it was last updated.
OKLAHOMA CITY – It's the fairytale ending we've all been waiting for in terms of an Oklahoma mother trying to please her children
Last week, an Oklahoma mother went viral after she invited a fictional character to dinner.
On 'International Cat Day,'  Clara Edwards posted that she was searching for the perfect Garfield-like cat to have a lasagna dinner with her kids.
Edwards made a sign, asking to borrow an orange cat for 24 to 48 hours for a Saturday night dinner.  She said the cat wouldn't be required to eat lasagna.
She also said the owner should take their cat home afterward because she is not looking to adopt.
"Wanted: to BORROW an orange cat for 24-48 hours, to have a lasagna dinner with Garfield-loving 4-year-old and 2-year-old children. Will return cat happy and cared for. Cat will not be required to eat lasagna if contraindicated. Please. No feral cats. And please take your cat back at the end. Not looking to adopt. Thank you, An increasingly desperate (but not crazy) mom-of-two with no friends that own orange cats," the flyer read.
The cat actually belongs to a medical student in Oklahoma City.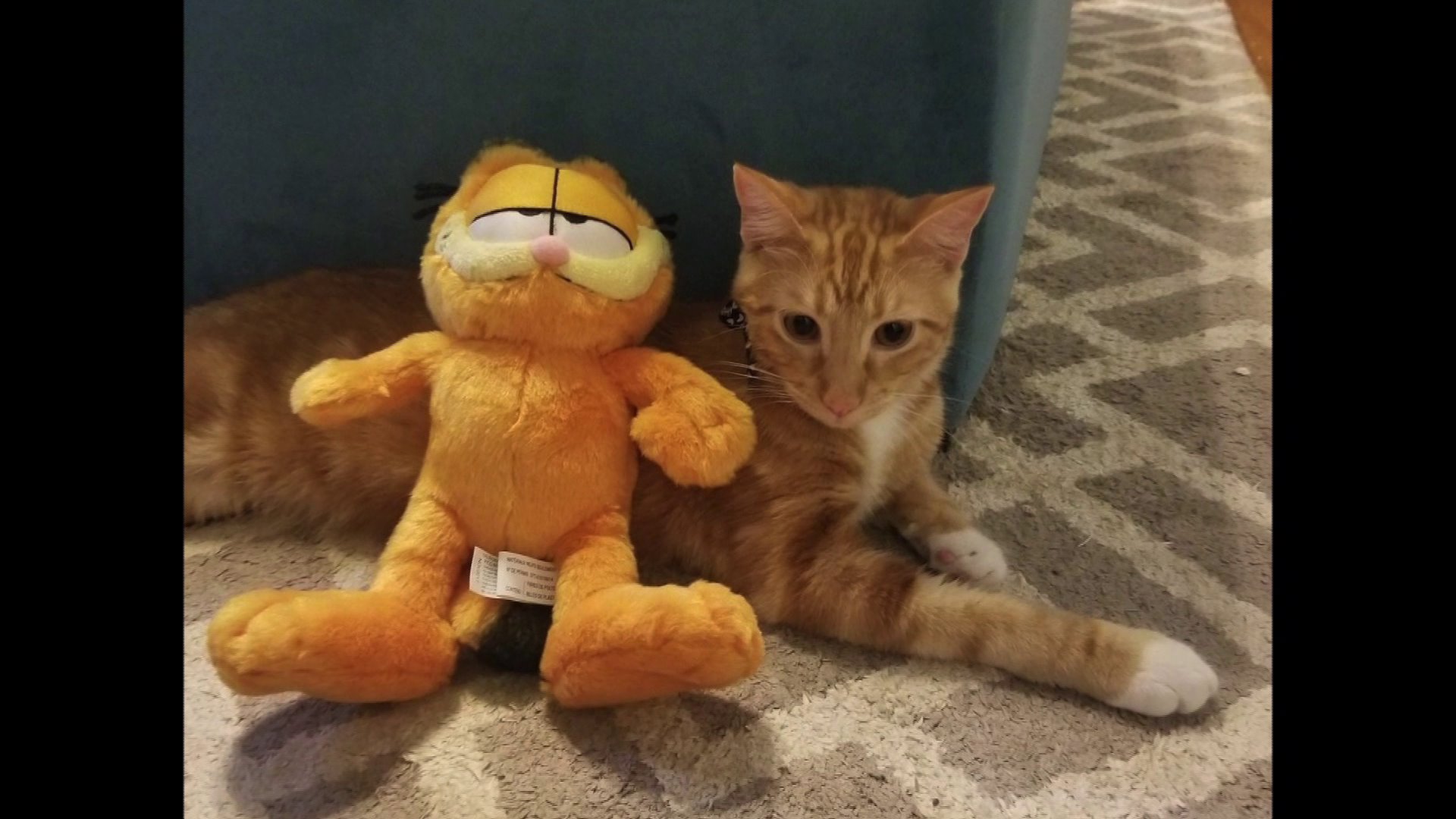 Garfield arrived Saturday night with cupcakes with orange icing in tow. After about two minutes of hiding under the couch with the kids, he eventually warmed up to the kids.
The kids ate lasagna while 'Garfield' munched on both wet and dry cat food.
After dinner, they played before the cat went home to his real family.