This is an archived article and the information in the article may be outdated. Please look at the time stamp on the story to see when it was last updated.
UPDATE: As of 8:20 p.m. Thursday, officials say the two children have been found and are safe. 
ALVA, Okla. – The Woods County Sheriff's Office is looking for two missing endangered children who officials say are with their non-custodial parents.
Thursday in a press release, officials said the children have been with their non-custodial parents since October 24.
Thursday, officials announced they are looking for 9-year-old Coby Glitsch and 14-month-old Broady Richardson.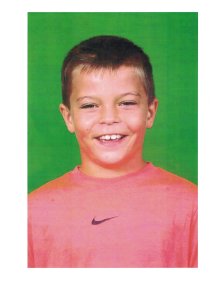 Authorities do not have a clothing description for Coby. However, they say Broady has brown hair, a shunt on the side of his head and a colostomy bag. They say he also cannot sit alone.
Officials say the two children are with their non-custodial parents, Christina Richardson and Cody Glitsch.
They may be driving a 1999 black Ford Explorer or a black Chevy Trailblazer.
If you see them or know where they are, call 911 immediately.