This is an archived article and the information in the article may be outdated. Please look at the time stamp on the story to see when it was last updated.
OKLAHOMA CITY – In just a few days, voters will head to the polls to decide whether or not to legalize medical marijuana.
On June 26, Oklahoma voters will head to the polls to vote on State Question 788, which would legalize medical marijuana for some patients.
Under the state question, a person 18 years or older would need to apply for a medical marijuana license with the Oklahoma State Department of Health after receiving a note from their doctor. If approved, the patient would then have to pay $100 to obtain that license.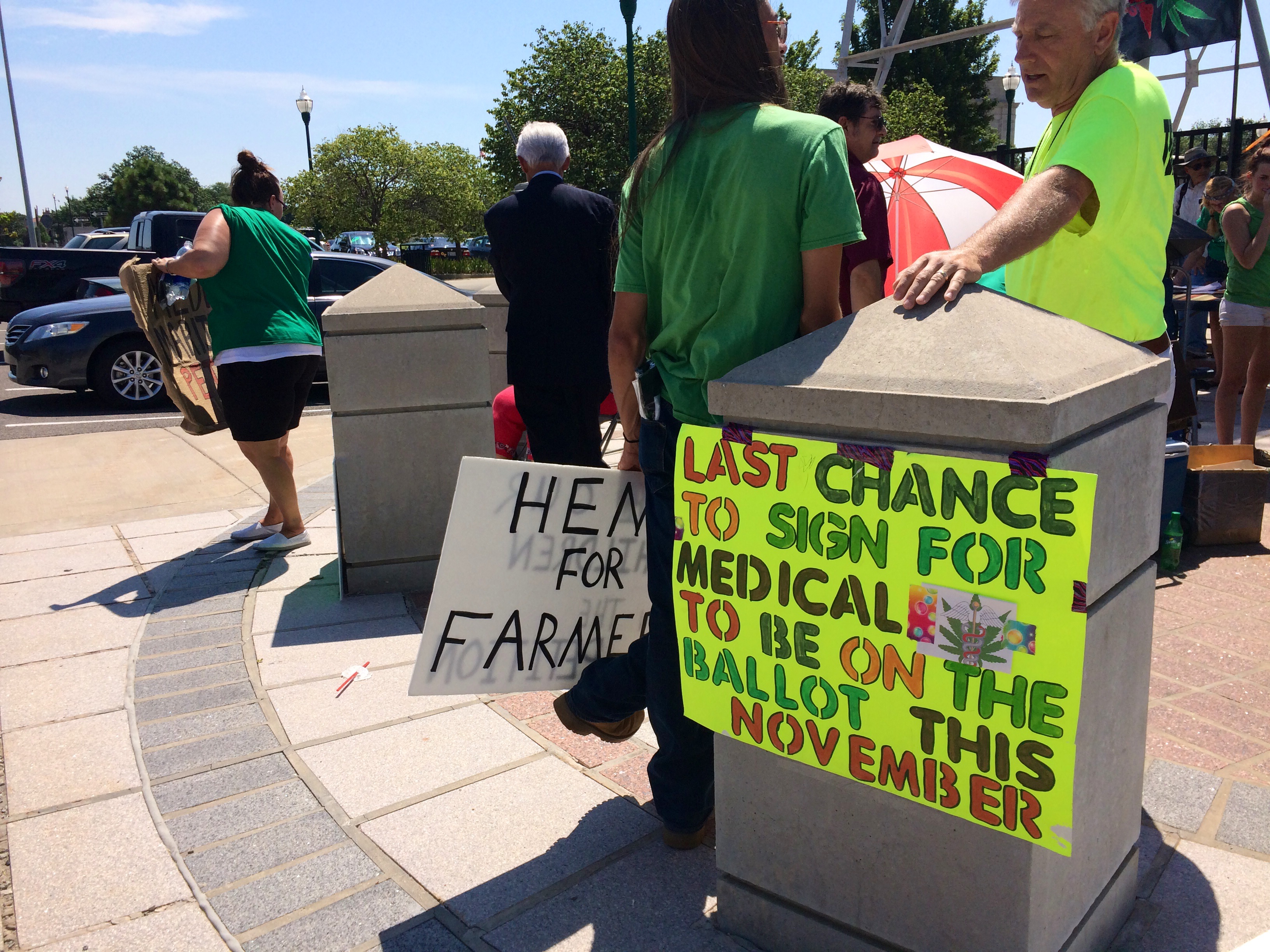 Patients would be allowed to legally possess up to 3 ounces of the drug on them, six mature plants and six seedlings. They could also possess one ounce of concentrated marijuana, 72 ounces of edible marijuana and 8 ounces of marijuana in their home. At this time, there are no qualifying conditions and it would be taxed at 7 percent for all marijuana sales.
Those caught with up to 1.5 ounces of marijuana who "can state a medical condition, but not in possession of a state issued medical marijuana license" could face a misdemeanor charge and a fine not to exceed $400.
Although many patients say medical marijuana has improved their quality of life, one prominent group is speaking out against the measure.
On Friday, the Oklahoma Oil and Gas Association announced that its board of directors voted to oppose the state question.
"Safety is the most important thing to oil and natural gas companies. Because State Question 788 was so poorly written, energy companies would lose the ability to ensure everyone working on a pipeline or rig is clean and sober," OKOGA President Chad Warmington said. "This measure has many problems, but the biggest is that it makes it harder to ensure every worker goes home safely every day. We urge Oklahomans to vote no on SQ 788."
While many critics say the measure is too vague, supporters say there are already plans to refine the language if the state question passes.
This week, Gov. Fallin announced that she would call a special session if the measure is approved so lawmakers could create the framework and rules for the initiative.
"The great thing about this vote is that the people are going to tell us what they want us to do, not the other way around," House Majority Floor Leader Jon Echols, R-Oklahoma City, told News 4. "What the House has an interest in doing is very simple things, like should there be a limit on the number of dispensaries? There are lots of folks in the pro-788 community who would like that. Should we look at the possibility of a cannabis commission instead of the Department of Health?"