This is an archived article and the information in the article may be outdated. Please look at the time stamp on the story to see when it was last updated.
GUTHRIE, Okla. - New parents in Guthrie were arrested Wednesday night right after welcoming their baby into the world.
After Sacey Stegall gave birth to a baby, her boyfriend, Christopher Thompson, called 911 for help.
"They got a call from someone who has a home birth, so they brought the mother and child to a hospital here in Edmond," said Jenny Wagnon, public information officer for the Edmond Police Department.
EMSA transported Stegall and Thompson to a local hospital, where medical staff received disturbing results.
"The mother and child both tested for methamphetamine," Wagnon said. "The mother was checked out and discharged by hospital, so then we arrested the mother and the father."
Both Thompson and Stegall were arrested for outstanding warrants.
Stegall had warrants stemming from assault and battery charges.
Thompson had warrants for four counts of possession of a controlled substance and unlawful possession of drug paraphernalia.
The newborn infant is now in protective custody at DHS.
"A baby that tests a strong positive for meth is obviously very devastating," Wagnon said.
Instead of posing for their first family photos, these new parents posed for Logan County deputies.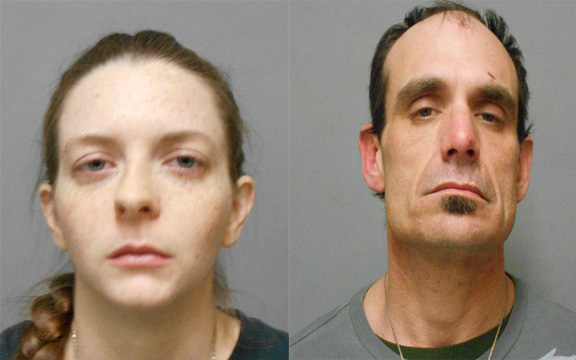 Thompson and Stegall were booked into the Logan County jail.
They have not yet been charged for their newborn testing positive for meth.